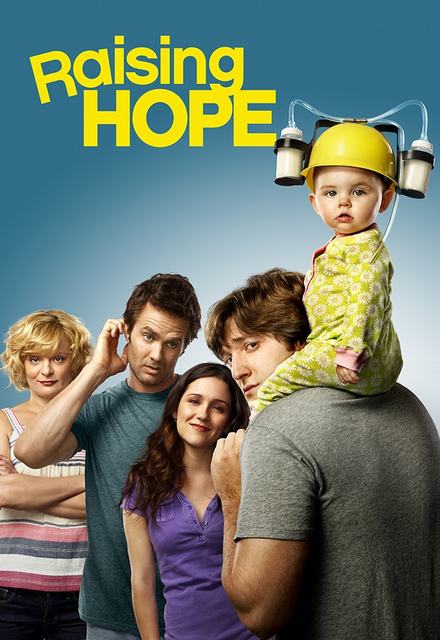 sidereel.com
It's not every day that you find a show that will make you laugh uncontrollably. I have been searching for such a show since I gained access to a Netflix account, and I believe I have finally found it.

"Raising Hope" chronicles the life and adventures of Jimmy Chance, a broke 20-something living with his parents in his great-grandmother's house in the fictional town of Natesville. In the beginning of the show, Jimmy "impregnates a serial killer during a one-night stand. Earning custody of his daughter, Hope, after the mother is sentenced to death, Jimmy relies on his oddball but well-intentioned family for support in raising the child," according to the synopsis online.
The show is one of the most beautiful things that happens for 20 minutes at a time that I have ever seen. As stereotypically and self-professed "white trash," the characters aren't afraid to make fun of themselves, often in ways that seem unintentional to the viewer.
Our main character, Jimmy, is played by Lucas Neff, in what appears to be his major breakout role. Prior to the show, he was in an episode of "The Beast," as well as the film "Amigo." He's a simple guy, charmingly stupid but determined to make his daughter's life better than his own.
Also aiding in raising his daughter are his parents, Burt and Virginia, played by Garrett Dillahunt ("Justified," "Deadwood") and Martha Plimpton ("The River Rat," "The Goonies"), respectively. Working class people, most of their time is either occupied with foolish shenanigans or taking care of Virginia's grandmother, the dementia-stricken Maw Maw, played by Cloris Leachman ("The Mary Tyler Moore Show").
The cast is rounded out by the love interest of Jimmy, the sarcastic Sabrina. She's played by Shannon Woodward, also in her breakout role. She is the smart and acerbic foil to Jimmy's slow and simple mind.
One of the best things that I love about this show is how it isn't afraid to mock itself. They never do it in a way that breaks the fourth wall, but the characters do frequently rag on television shows that have a similar layout to theirs or that regularly use exhausted movie tropes.
Another thing is the interaction between the characters, which seems very genuine. While always tinged with humor, most often self-deprecating, the interactions make me root for every relationship, no matter how little screen time each one gets.
While she is the titular character, Hope is mainly a catalyst of the plotlines of the episodes. Which is to be expected, as infants typically cannot act all that well. Although if it really is a performance, then that baby is truly an excellent actress.
Each episode is around 20 minutes long and fast-paced, making the seasons a breeze to get through. Although there are only four seasons, this is a show worthy of watching time and time again.
So if you have a desire to watch a show that will draw hearty laughs from you every episode, then look no further. If you desire entertainment that will have you cheering for the relationships, then you have found that show.
Aside from "Raising Hope," this show also raises spirits. And the world could use more of that.