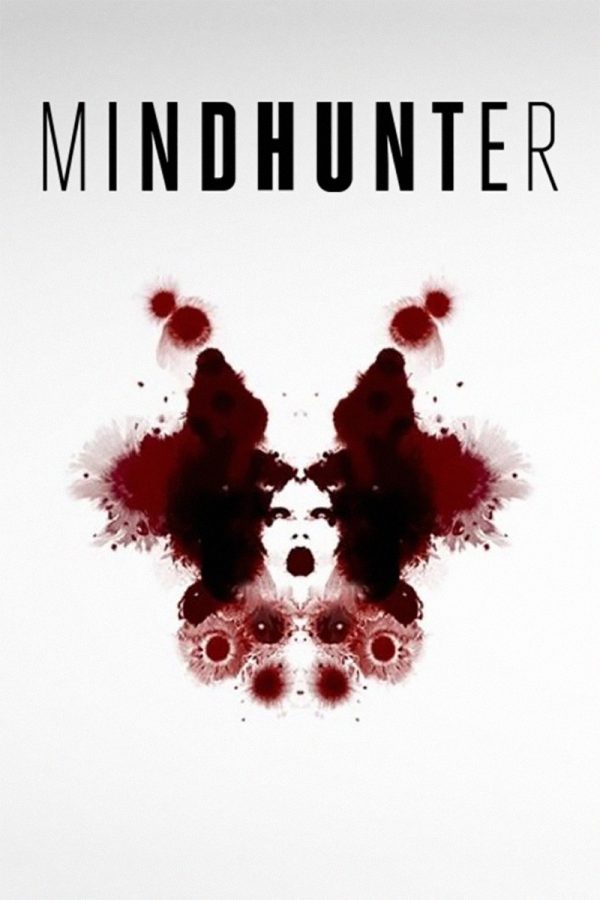 rottentomatoes.com
As a connoisseur of the true crime genre, I was immediately enticed with Netflix's surprise release of their new original series "Mindhunter," on Oct. 13, 2017. It has been lauded as the streaming services "most binge-worthy show yet," a statement which I passionately agree with as I consumed season one in its entirety over the course of 48 hours.
Created by Joe Penhall, the show is based on the genuine events depicted in the book "Mindhunter: Inside the FBI's Elite Serial Crime Unit," by John E. Douglas and Mark Olshaker. The impressive list of executive producers involved in the small-screen adaption includes actress Charlize Theron and legendary director David Fincher.
The series is set in 1977, when the Federal Bureau of Investigation (FBI) was in its preliminary stages of criminal profiling and psychology. Main character Holden Ford, who is played by Jonathon Groff (Frozen, American Sniper), is an up-and-coming agent within the bureau. Ford's primary interest is delving inside the minds of criminals, specifically serial killers, and developing a methodology which allows them to predict murders before they happen.
Because of Ford's talents, he is tasked with instructing less experienced agents in how to act during hostage situations. But his desire to learn more about the motives of the criminals he is dealing with leads to him convincing the FBI to fund his enrollment in criminal psychology courses at a local college.
However, his experience with higher education is short lived after a chance interaction with fellow agent Bill Tench who is portrayed by Holt McCallany (Fight Club, Sully). Tench is the head of the FBI's behavioral sciences department and recruits Ford to join him on his cross-country tour in which he teaches FBI techniques to local law enforcement while also learning their practices.
Ford excitedly accepts Tench's invitation, and the pair's first stop is Fairfield, Iowa, where Ford's verbiage and methodology does not resonate with the towns sheriff's department. He claims that Charles Manson is a victim of his surroundings and upbringing, which offends many of the local officers. However, this proves to be a turning point in the story as it establishes his deep-rooted obsession with what creates a serial killer. It also provides a springboard for one of the recurring themes when a veteran detective asks for their assistance with his investigation into a brutal crime.
From there, Ford and Tench travel to San Francisco, California, a mere 30-minute drive from where Manson is imprisoned. Ford desires to meet and converse with the infamous murderer, but he is impossible to access and instead settles for Ed Kemper, the "Coed Killer." Tench refuses to accompany him in this meeting, but Ford finds Kemper to be extremely open and talkative, yet also manipulative. He convinces Kemper to discuss , in depth, his crimes, upbringing, and the motives behind his heinous acts. Kemper is so useful and accessible that Ford is able to persuade Tench to join him for a second visit while they are still in the city.
While the pair is in San Francisco, they again become involved in a gruesome local case. This happens at several stops along their journey, serving as a secondary plotline for "Mindhunter."
The cases vary from solving murders to determining whether an elementary school principal who tickles his students' feet for punishment should be fired before his behavior can become more threatening. Sometimes they are resolved in a single episode, or over several, while others remain ongoing after the conclusion of season one.
As the "Mindhunters" begin to obtain more information and interview additional serial killers, they set their sights on developing a profile to help solve ongoing cases, as well as thwart future murders before they happen. When their plan is discovered by their superiors, they are instructed to cease and desist. However, Ford is too obsessed with his subjects to oblige his boss's demands.
Instead, they seek out the opinion of Dr. Wendy Carr, a psychology professor in Boston, Massachusetts who is played by Anna Torv (Fringe, The Pacific). Carr is astounded by their findings and reinforces in Ford that their work is too important to give up on. She then takes it upon herself to pursue funding for the project, which forces the FBI to allow and acknowledge their work. Later, she abandons her life in Boston to team up with Tench and Ford.
What ensues is a harrowing psychological rollercoaster as Ford becomes more and more encompassed in the lives of their villainous subjects. He and Tench continue to interview real-life diabolical killers like Monte Ralph Rissell, Richard Speck, and Jerry Brudos. But as their work progresses, the effects permeate further and further into their subconscious, having profound impacts on their personal lives and overall wellbeing.
"Mindhunter" truly excels during the interview portions of each episode. Ford and Tench routinely violate the limits of what the FBI deems as appropriate conduct and each interaction is absolutely extraordinary. The serial killers are exceptionally cast, and their personal vignettes are enthrallingly gruesome and horrifying. Throughout the series, Ford develops a very odd relationship with Kemper, who he routinely consults with on cases. But he doesn't realize how dangerous and impactful their connection potentially could become.
As if the show wasn't disturbing enough, each episode begins with a brief unexplained scene of a mustached man in Wichita, Kansas performing various day-to-day activities, which get progressively more alarming. This man, listed only as "ADT serviceman" in the credits, will surely play a more prominent role in future seasons as he has yet to appear outside of these opening scenes. It has been theorized, due to his location and job, that he is actually Dennis Rader the "BTK Killer." If this is true he may not resurface or become a primary antagonist for several more seasons since his arrest didn't come until 2005, despite his first known murder occurring in 1971.
The inaugural season of "Mindhunter" totals 10 episodes, with each installment ranging from 32 to 60 minutes in length. Although the show has very little action and relies heavily on dialogue to progress the narrative, I never found myself glancing at my phone or looking for other distractions as I often do with shows of a similar pace. My mind was so captivated that I only yearned for more episodes.
Fortunately, Netflix was so confident in their latest original series that they greenlit a second season six months before season one's release. Although the date has not been announced, Fincher recently provided a few interesting details in an interview with "Billboard." "Next year we're looking at the Atlanta child murders, so we'll have a lot more African-American music which will be nice," he said. "The music will evolve. It's intended to support what's happening with the show and for the show to evolve radically between seasons." These events took place from 1979-1981, so "Mindhunter" will jump two years from where it left off.
Currently, season one of "Mindhunter" has a score of 78 out of a 100 based on the opinion of 24 critics on metacritic.com and a 96 percent approval rating on rottentomatoes.com with an average score of 7.67 out of 10 from 70 critics.