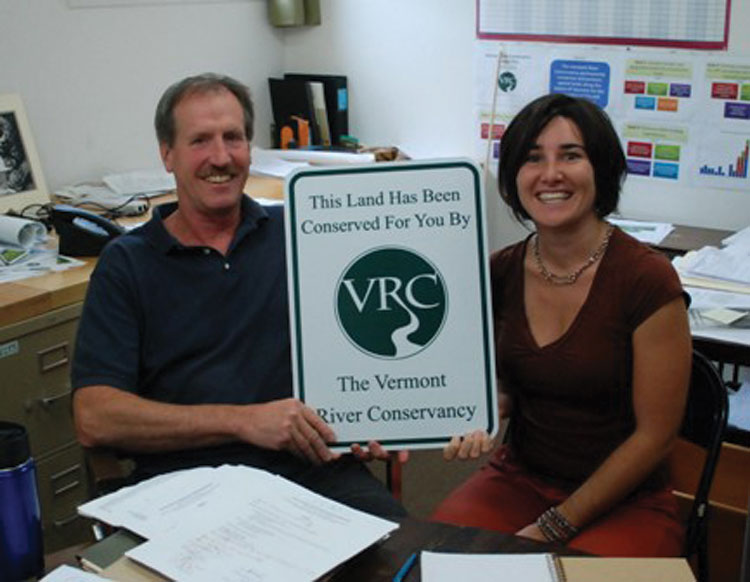 Vermont may not have an ocean view, but it has no shortage of swimming holes to cool off in. There are a number of swimming holes around the state, but the one that is up for sale hits close to home for the Johnson community, including the college.
Nestled in the woods of Johnson, not far from Johnson State College, Journey's End swimming hole, and the adjoining 30 acres of forestland have been put up for sale as a building lot. Located on the Foote Brook, a cold-water stream running to the Lamoille River, Journey's End includes a deep pool with three 8-foot cascades above it, two jumping cliffs 15-feet and 8-feet high, several undercut ledges, and a wading pool. The small, deep pool attracts brown trout as well as brookies and rainbows, providing fishing opportunities, and it has been a popular spot for Johnson residents, Johnson State College students, and Vermont Studio Center students to escape the summer heat for decades.
If sold, the public will almost certainly lose access, unless the town can buy and conserve it. "There was little doubt that public access to the swimming hole would be lost and the long history of Journey's End as a town swimming hole would come to an end," says Steve Libby, the executive director of the VRC (Vermont River Conservancy).
The town of Johnson has agreed to become long-term owner of the property with the Johnson Conservation Commission serving as steward, and over the past two years since the property was introduced to the market, the VRC has been working with the current owner and the town of Johnson to establish the site as a permanently protected public swimming hole.
"It was ranked in a state-wide swimming hole survey conducted by the State of Vermont as 'Highest Significance' due to its 'remote location, natural setting, and pristine water,'" says Libby. With that in mind, the VRC and the town must raise a total of $223,250 to meet the listed price.
The VRC is working in close partnership with the Johnson Conservation Commission, which has been its main partner in the project. As of Mar.8, the cooperative team, along with local supporters, had raised $172,370 toward the final purchase price, and they're still looking for further financial support to raise the remaining $50,880.
JSC's student association recently committed $1000, and there has been a strong fundraising effort from local businesses, the Vermont Studio Center, and individuals, including JSC's Dean of Students David Bergh throughout the process.
"College representatives met with Steve Libby, the executive director of the Vermont River Conservancy, in January," Bergh says. "We talked about ways of getting the word out on the Journey's End project to the campus community, knowing that generations of JSC students and employees have enjoyed having this treasure in our backyard."
Any creative fundraising ideas from students and faculty would be greatly appreciated by the VRC as well as the locals who don't want to lose access to the beautiful location. Libby stressed in a phone interview that every little bit of money counts, and donations can be made to the VRC through www.vermontriverconservancy.org or mailing a check to 29 Main Street, Montpelier, VT 05602. Be sure to mark the check "For Journey's End, Johnson."