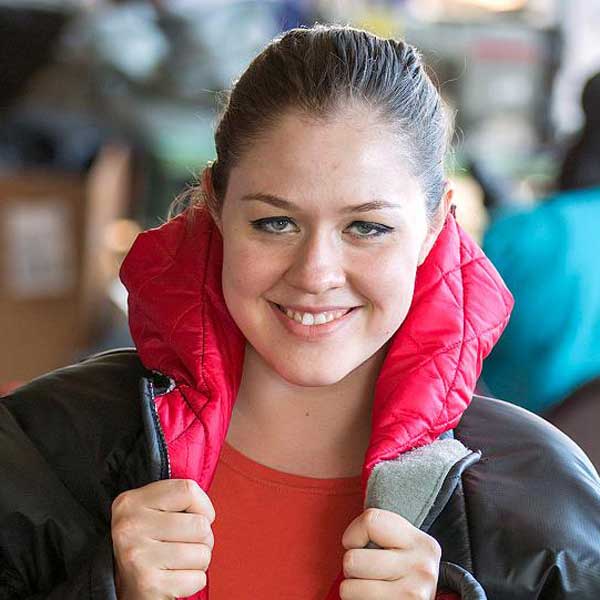 focus.de
The Johnson State College graduates of the 2014 spring semester will be met with graduation commencement speaker, Veronika Scott.
Scott, a College of Creative Studies Product Design graduate and social entrepreneur has already, in her young age, been awarded many prestigious awards including the International Design Society of America Gold Award.
Scott was also the youngest person in history to receive the JFK New Frontier Award in 2012 from the John F. Kennedy Library Foundation.
Continuing this year's common book theme of Detroit, Scott's former college and empowerment production center are located in the Detroit.
JSC President Barbara Murphy explained, "The common book for this year's entering class is Detroit and this is our practice. We try to build our fall and maybe a little bit of spring programming around the theme of whatever the book is. We try to have a whole collection of visitors to campus that would help amplify that experience."
For a college design assignment Scott was asked to create an item of clothing that was not created for obsolescence, similar to most of what the fashion industry creates.
Exploring Detroit, Scott realized the need to focus in on the homeless issue. Using this project as a starting point, Scott began constructing the early stages to her largest project, "The Empowerment Plan."
After time spent researching at a homeless warming shelter, Scott designed a coat for homeless people that could turn inside out into a sleeping bag. This kind of rough, durable, practical, and most importantly, warm coat is essential for someone trying to brave the cold Detroit winters.
After interviewing a woman in a homeless shelter, Scott realized that the homeless of Detroit did not need coats as much as they needed jobs.
Believing in homeless women even when she was repeatedly told they were untrustworthy, Scott took homeless women in and successfully employed them in her shop making coats. The jackets will be donated to homeless people.
For Murphy, Scott was an ideal choice, especially given the year's focus on Detroit. "I was pretty knocked-out by her combination of dedication, creativity, perseverance, and belief in the good of people… I would have loved to have heard that message when I was in my early twenties, or our EDP students who tend to be [in their] 40s and 50s.
"I want to be inspired when I go through a major life transition like a graduation and I think it's very important to honor young emerging talent and just remember we are all students in this world, we are all learning from somebody else."
Murphy indicated that Scott was delighted to have been invited. "And you know this is someone who is getting calls from Paris and receiving JFK awards.
"To think that she considers it an honor to come to our little college and give a commencement address makes me just even happier that we came up with her."