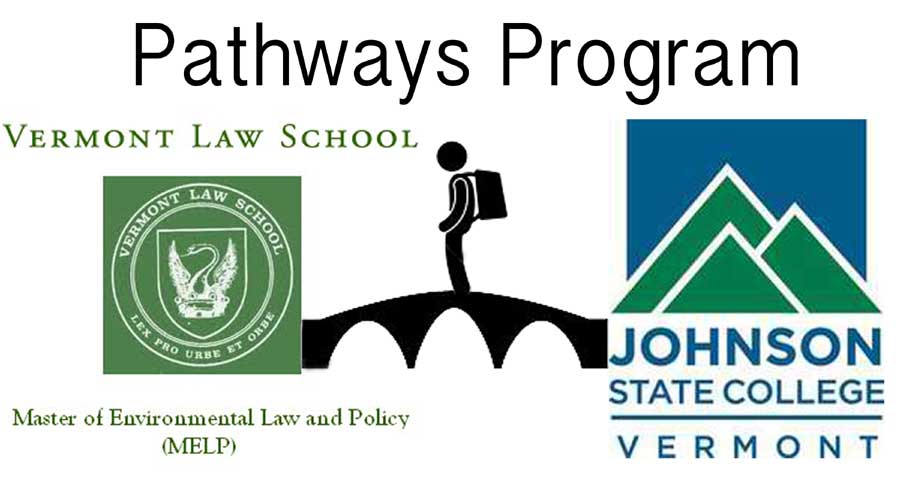 Ben Simone
Next year Johnson State College students interested in pursuing a law degree will have the opportunity to enter the Pathways program, which will allow students expedited acceptance into the Vermont Law School, and potentially save them $15,000 a year in tuition at the law school.
Cheryl Hanna, law professor at Vermont Law School, contacted the five Vermont State Colleges trying to establish a connection between them and the law school. JSC and CCV responded.
Director of Academic Affairs Daniel Regan said that students interested in the program would have to pass certain criteria or go through a written interview to get into the program.
Because the decision to create this program is so recent, members of the faculty have yet to decide exactly what the criteria would be, but will do so soon so the program can be implemented in the next academic year.
Vermont Law School offers two master's degrees in environmental law, and energy regulation and law as well as a traditional law degree or a combination between master's and J.D. programs.
Regan said the pathways program is not restricted to specific majors. "They don't really care what you major in," Regan said. "What they care about is that you will have been exposed to rigorous study and that you will have developed the skills of analytic thinking."
Regan said this is what the law school has determined is critical for success. The faculty would start searching for interest in the environmental science program. However, other majors could also bring candidates to the program.
Although logistical details have not been worked out yet and Regan said there won't be particular classes that student need to take, faculty members here will meet with members at CCV and the Vermont law school to see what form of program is necessary to prepare students for the law school.
"Students can become aspirants for the law school at a variety of different points during their undergraduate careers," Regan said. "And then they would have to maintain certain standards or benchmarks along the way."
Regan said this is an excellent opportunity for students and that if students are Pathways scholars they would be invited to receptions and lectures at the law school, which will support them.
Regan expects more students to be interested in the master's program, noting that when Hanna presented this program to START students, she had an array of positive reactions.
According to an article in VT Digger (http://vtdigger.org/2013/06/27/vermont-law-school-makes-more-cuts-as-class-size-drops/) the law school is facing cuts as its student population declines, making this a popular option for both JSC and the law school.