Two new members join Vermont State Colleges System board of trustees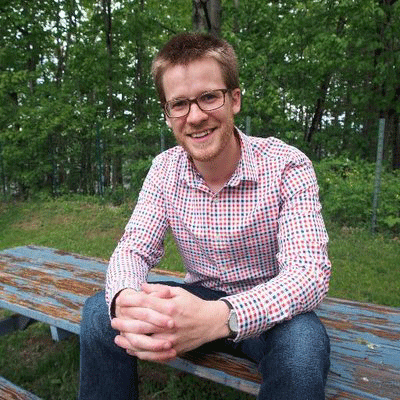 Hang on for a minute...we're trying to find some more stories you might like.
`Last month, two Johnson State College alumni were elected to four-year terms on the Vermont State Colleges System Board of Trustees.
David Silverman, president and CEO of Union Bank, was approved by the board to take the place of former chair Martha O'Connor. Vermont State Representative Dylan Giambatista won a unanimous vote in the Vermont General Assembly to replace Representative Tim Jerman.
Silverman graduated from JSC in 1985 with a degree in business management and has been with Union Bank for 31 years, steadily growing the business while climbing to the top of the ladder.
In addition to providing internship and career opportunities for VSCS students at the bank, Silverman has served on a myriad of local boards and committees, including being the president of the Lamoille Economic Development Corporation, chairman of the Vermont Bankers Association and founding chairman of the Community Health Services of Lamoille County.
Silverman hopes to bring his broad financial and community experience to the board, but plans to spend his first few months getting to know the members and operations first.
"I believe that the VSCS is absolutely critical for workforce development in Vermont," Silverman said. "I don't have my own agenda, per se, other than helping the state college system as a whole and [being] relevant when it comes to helping the state retain its young people and ensure that they have the skills to compete in a modern economy."
While Giambatista's background is substantially different than Silverman's, he's no stranger to Vermont politics or the VSCS.
As a non-traditional student who dropped out of high school in 10th grade, Giambatista took his time working through college. He earned a degree from the Community College of Vermont in 2010, where he took classes at the Rutland, Burlington, Montpelier and Winooski campuses, as well as some online.
He started at JSC immediately after, ultimately earning another degree in 2013 and making his foray into the Statehouse thanks to then-Senator Bill Doyle. It was there that Giambatista developed his policy skills, working on T.J. Donovan's and then Beth Pearce's campaigns, after which he worked in Pearce's office and eventually moved on to the role of Chief of Staff for former Speaker Shap Smith.
Giambatista is currently employed as the Director of Outreach and Financial Literacy in the State Treasurer's office, but it's his perspective as both a recent VSCS alumnus and as Essex Junction's state representative that he's most excited to bring to the board.
"I have a blend now of recent student experience . . . that will inform a lot of my view of what we need to go forward as we examine [VSCS'] role as a workforce development tool for the state of Vermont," Giambatista said. "Pulling together the policy pieces in my professional life with my lived experience in the state college system I think will be really valuable, and I'm looking forward to starting that work."
Workforce development is a crucial issue in the state of Vermont that's being talked about on every level, from policy in the State House down to voters on Town Meeting Day. The VSCS Board of Trustees is working to adapt their policies to address the problem of youth retention and declining pupil counts in Vermont, something Giambatista is already familiar with from being on the House Education Committee.
According to Giambatista, the state hasn't kept up with funding for the state colleges, which shifts that revenue burden to student tuition, ultimately deterring prospective students and bringing about situations like the Johnson-Lyndon unification.
Last year, the Legislature made an effort to provide adequate funding for the unification, something Giambatista said it sees as an opportunity to re-evaluate how education is being delivered to students on both campuses.
The Board of Trustees' shift in perspective is evident in its new members. Silverman and Giambatista are now the only VSCS alumni on the 15-member board, which its other members hope will be a unique addition to policy conversation.
"David understands that higher education is critical to workforce development and the unique role of our system in providing educational opportunities in all areas of the state," Chairman Church Hindes said. ". . . Dylan believes in the power of education to transform lives. He has been a champion of access to affordable, high-quality educational opportunities for all Vermonters."
State Representative James Masland from East Thetford was re-elected to the Board for an additional four-year term by the General Assembly.