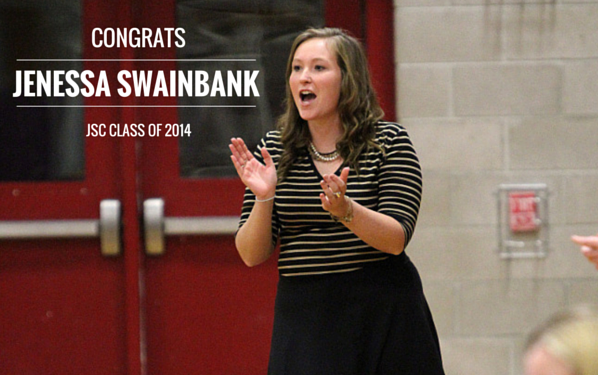 JSC Athletics
Johnson State women's basketball alumni and former captain Jenessa Swainbank's Richford High School girls basketball team has advanced to the Vermont Girls Basketball D-III  State Championship game to be played on Saturday, Feb. 28th in Barre, Vt.
Top seed Thetford will meet #3 Richford Saturday afternoon in Barre for the girls D-III State Championship.  The two teams advanced with wins in the semifinals Thursday night at the Barre Auditorium.
Richford beat Williamstown, 78-50 in the semifinal game.  The loss was the first of the season for Williamstown.  Richford, led by head coach Jenessa Swainbank, will be making its first state finals appearance since 1993.
Swainbank, a first year coach, played for coach Greg Eckman and served as a true team player and strong leader. She logged time in 77 games and recorded an impressive 25 career steals. Swainbank graduated from Johnson in May of 2014 with a degree in Elementary Education.
The athletics department and women's basketball team wish Swainbank luck and send congratulations to her and the team on a strong season so far.