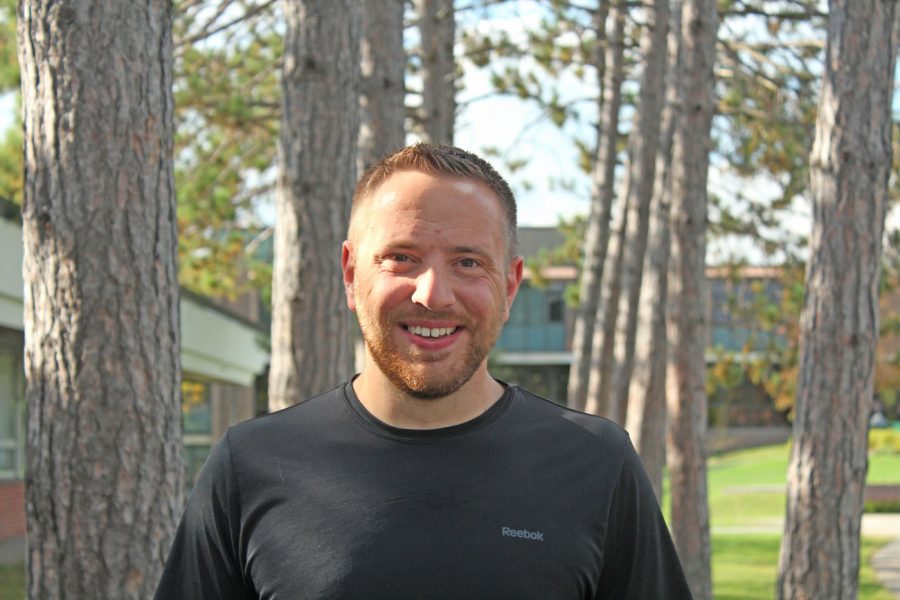 Agathe Fredette
Some of you may have noticed a familiar face on campus. First he ran for the cross country team, and now he is a coach for the team. John Dabrowski, member of the Johnson State College class of 2015, has returned to our campus in the role of assistant men's and women's cross country coach.

Dabrowski was a member of the Johnson cross country team for four years, before graduating last spring. When asked why he decided to come back and help coach, Dabrowski said it was due to "unfortunate circumstances that upset my initial plans for this fall."

He was originally heading to the University of Utah for graduate school, where he would study political science. However, he added, "Cross country was always a huge part of my life and certainly the best part of JSC for me, and I wanted a way to be involved."

Cross Country Head Coach Shawn Woods had called Dabrowski to offer him the job. "Me being who I am, I couldn't say no," said Dabrowski.

Asked how it felt to be a part of the team again, Dabrowski said it was something that he never expected to happen, but he is both happy and excited to be on the team again.

"I am very much looking forward to going through the season with the team," he said.
In regards to what he liked best about being a cross country assistant coach, he said, "Not having to run the courses that I didn't like."

Dabrowski mentioned the SUNY Canton course, where the cross country team competed back in the beginning of September, and Husson University, where the cross country NACC Championship was held last year.

I asked Dabrowski for some highlights from his four years of cross country at Johnson State College. He mentioned the NACC Championship two years ago, which was held at Castleton University.

"Everyone stepped up and it was a tremendous team performance and I came within five seconds of my PR (personal record)," he said. His personal record for an 8 kilometer race (4.9 miles) is 31 minutes and 24 seconds.

Another highlight Dabrowski mentioned was being a consistent scorer for the team. In order to score for a cross country team, you must be one of the top five finishers on your team.

Even though Dabrowski has returned for this season, that does not mean he will be sticking around much longer. "I'm going to continue work at my office job and go to grad school next fall," he said. Currently, Dabrowksi's first choice for graduate school is the University of Connecticut, where he would study political science.

The men's and women's cross country team has an exciting season ahead of them. They will compete in their next race on Friday, Sept. 30, at Saint Michael's College in Colchester, Vt.