99 problems and you can fix one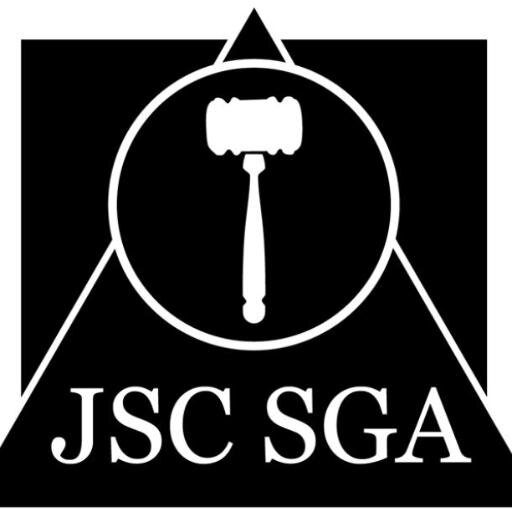 Johnson State College Student Government Association (SGA) is kicking off a two-week campaign to communicate with the Johnson State College students and learn about their concerns with campus life at the college. The campaign is called "99 Problems and You Can Fix One."

The goal of the campaign is to connect with students and listen to their concerns about campus life or the college itself. The SGA will ask students, if they could fix one problem at JSC what would it be? The SGA will document the problems and suggested solutions that students share through Formstack and will review all the entries at the end of the campaign.

"We want to let the students know that we exist and that we can help make a difference here on campus," said SGA President Shavonna Bent. "The SGA represents the student body at JSC, and this campaign will be a direct way for us to hear students concerns and then take action."

During SGA training prior to the start of classes, the SGA set a goal to complete nine senate projects throughout the year. The "99 Problems and You Can Fix One" campaign will bring to life problems on campus that students face every day. With direct communication from students to the SGA, it will be easier for senators to pick projects that are actually meaningful to students.

"This direct communication may save senators weeks in deciding on a project. In the past, senate projects haven't started until mid-October or even November," said Bent. "With the help of the campaign, we will learn what students want, and get the ball rolling on making a difference earlier on in the school year."

Last year's most successful senate project was installing a coin machine in Martinetti Hall. After the upgrade of all the laundry machines on campus during the 2015 summer, Martinetti Hall was the only building that could not get the machines hooked up to the credit card system for easy payment.
Therefore, students had no choice but to use quarters to pay for their laundry. Senator Corrina Skorker, a resident of Martinetti Hall, heard fellow students complain about the issue and took action through the SGA.

"This was a simple project and fix. The students needed this coin machine to do their laundry," said Senator Skorker. "After a few weeks of working with the maintenance staff and Res Life members, the coin machine was installed and life for Martinetti residents became a little simpler."

To submit a problem or concern to the SGA during the "99 Problems and You Can Fix One" campaign go to https://jsc.formstack.com/forms/99problems or visit SGA members during lunch hours in the Stearns Fireplace Lounge.