A note from the Editor…
Hang on for a minute...we're trying to find some more stories you might like.
It is time, once again, for me to ascend the single step of spontaneous authority known as the Editorial Soapbox. I am ever-grateful for our readers here at NVU-Johnson, but there's something we need to address.
Since becoming the editor here at Basement Medicine, I've come to find that, horrifyingly, a good portion of the student body feels powerless when it comes to having their voices heard. I sat at a table of friends the other day and listened to people talk about their gripes with unification. While I disagreed with many of their opinions, (no school is perfect!) it occurred to me- had any of them ever voiced these to those in power?
"No," was the resounding answer. Students either felt 1) that they wouldn't be taken seriously or 2) their quality of education or work-study job would be in jeopardy without the ability to anonymize their complaints.
The bottom line here is that there are people here whose voices need to be heard, and they aren't, at the moment. There is an easy way to fix this.
Students: you have a voice, and you should be able to speak. The administration of this University is not your enemy. They are here for you.
We have a right to have our voice heard. Student money funds 83% of the public higher education in this state (versus 17% from Vermont.)
Basement Medicine is written by students, for students. If you have something you want to say, no matter what it is, write us a letter or drop us a line. Head to basementmedicine.org and scroll down to the "Contact BM" widget on the right side.
If you're not keen on entering your info in a web form, you can also drop us an email at basementmedicine@gmail.com. I monitor that personally along with the inquiry box.
Even if you'd just like to respond to something we published in a past issue, we want to hear about it! Your voice matters.
We at Basement Medicine value student voices and truth above all. Send us an email or a message, and we'll be in touch. You'll be glad you did.
About the Writer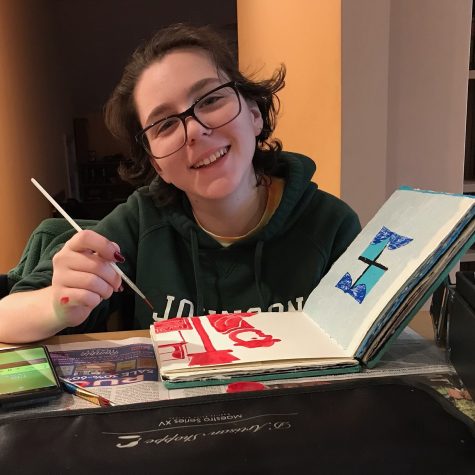 Rebecca Flieder, Editor-in-Chief
Junior, Journalism & Creative Writing
Grew up in Atkinson, NH
Fall 2018 - Present
Rebecca (dot) Flieder (at) NorthernVermont (dot) edu
Along with...