A note from the Editor…
For a dollar, you can plant a tree in a place that counts. It started with a challenge: YouTuber MrBeast started a campaign to donate to plant 20 million trees by Jan 1, 2020. The money goes directly to the Arbor Day Foundation. According to MrBeasts's #TeamTrees website, "Due to the sheer volume of trees planted (20 million), they will be planted in a variety of forests on public and private lands in areas of great need. Many of these forests will be public forestlands managed by government agencies. The goal is to plant trees on every continent not named Antarctica!"
One dollar equals one tree, and each donation can be any increment of money.
"#TeamTrees started in May 2019 when the internet challenged MrBeast to plant 20 million trees to celebrate hitting the 20M subscriber milestone on YouTube," says his website. "At his audience's suggestion, MrBeast teamed up with fellow YouTuber Mark Rober, and for 5 months they developed the campaign and organized their influencer friends and colleagues in order to have a fighting chance at achieving their insane goal: 20 million trees by 2020. #TeamTrees launched publicly on October 25th, announcing itself with a wave of #TeamTrees videos, and the rest is up to you. Whether you've donated to plant one tree, or one million trees, or have simply helped to spread the word, welcome to #TeamTrees!"
This is huge. Billionaires like Jack Dorsey and Elon Musk have donated a million dollars each, amd the running average donation on the website is a couple of dollars. Currently, the largest donation was made by Tobi Lutke, who donated a million and one dollars to plant just that many trees.
That's all fine and good, but the real heroism I see in this are the one- and two-dollar donations. Everyday people put aside their daily coffee money and donate for a good cause.
Of course, the internet can't take anything completely seriously. YouTuber PewdiePie donated 69,420 trees, with the pseudonym "poopiepie." Credit where credit is due, though. That's a lot of trees.
The total is just up over 13 million trees this morning. There are 55 days between our publish date and the goal date, so each day they need about 127,000 trees donated to hit the goal. If we as NVU can help at least a couple, we'll be doing our part to save our planet's forests and wildlife.
It's not going to stop climate change, but planting trees can certainly help our atmosphere. Think of all the clean air 20 million trees can generate.
At her State of the University Address, President Elaine Collins offered a greek proverb which stands out to me: "A society grows great when old men plant trees whose shade they know they shall never sit in." While her message was for NVU as a whole, I think we can take it far beyond our campus and into the world at large.
Let's plant trees whose shade our children can enjoy. Head to TeamTrees.org.
-Rebecca Flieder
Editor in Chief
About the Writer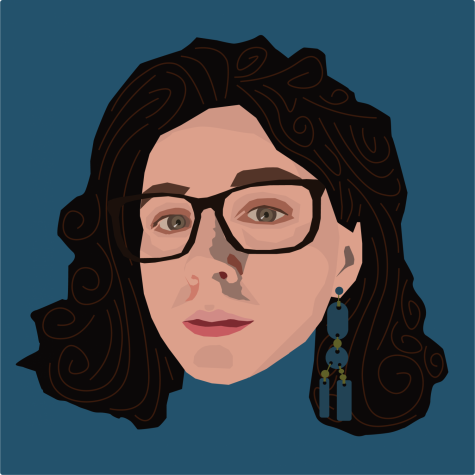 Rebecca Flieder, Editor-in-Chief
Senior, Journalism & Creative Writing
Grew up in Atkinson, NH
Fall 2018 - Present
Along with traditional journalism, I enjoy writing satire and...