PSAC talks parking
Welcome back to a new semester!
I can confidently say for everyone on the President's Student Advisory Council that we are excited to be back on campus and ready to tackle our agenda.
At our last meeting in December, we spoke to Public Safety Director Mike Palagonia. One popular issue that students have brought forward to the council was on parking passes and ticketing. In one area, students who live in the College Apartments have been frustrated with guest parking. Palagonia expressed sincerely that while tickets are not fun to issue or receive, there is a greater problem of making sure students who live in the apartments are able to park there. There is no way to resolve the desire for extra parking space, but in order to avoid being ticketed, students who do not live in the apartments – even if you have another kind of parking pass – should park in the overflow lot, which has ample accommodations.
Another part of the issue involves the McClelland Hall parking lot. While it is known that the parking lot be designated for faculty, staff and commuter parking, students have widely expressed their frustrations with accessibility – especially in the winter months – and convenience. One solution that Palagonia offers is that students who have accessibility/mobility issues, temporary or permanent, should come to the public safety office to arrange transportation. Another solution we are exploring is the possibility of designating a row or two of parking spaces for residential students. We are hoping to pick up the conversation at our next meeting.
Aside from parking, we also explored visibility. Last meeting, we established a social media manager, Calleen Ferris, who has created the Facebook page, "NVU Johnson President Student Advisory Council." This will allow us to connect with students and their concerns, as well as share the topics we've been working on.
If you have any suggestions, improvements or issues you want us to address, please like our Facebook page, or email us at [email protected]
About the Writer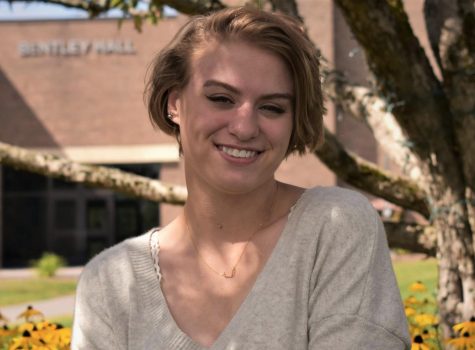 Adriana Eldred, Photo & Web Editor
Senior, Journalism & Studio Art
Grew up in Craftsbury, VT
Spring 2018 - Present

I got a black eye and mild concussion in Las Vegas during a rugby...