A vinyl celebration
Before the age of Spotify and Apple Music, and even predating the era of CD's and cassettes, the only way to listen to an album in your home was to spin a record on a turntable.
In 2007, a collection of independent record store owners gathered and conceived the idea to have one special day dedicated to shopping locally and honoring these indie record shops. On April 19, 2008, the first Record Store Day took place across 1400 individual stores; today, record shops in every continent participate in the annual celebration.
"2022 marks the 15th anniversary of our big party to celebrate record stores," reads the Record Store Day Official Website. "We thought that for the Ambassador, we'd go big. Global, even. So we're pleased to bestow the Ambassadorial sash on to one of the biggest artists in the world, TAYLOR SWIFT."
This major announcement does not come as much of a shock to most Taylor Swift fans, since the music icon has participated in Record Store Day for many years, releasing limited presses of her previously-released records in celebration of the day.
"I'm very proud to be this year's Global Ambassador for Record Store Day," says Swift in her statement on the Record Store Day website. "The places where we go to browse and explore and discover music new and old have always been sacred to me. Record stores are so important because they help to perpetuate and foster music-loving as a passion."
"They create settings for live events," continues Swift. "They employ people who adore music thoroughly and purely. Those people and shops have had a rough few years and we need to support these small businesses more now than ever to make sure they can stay alive, stay eccentric, and stay individual. It's been a true joy for me to watch vinyl sales grow in the past few years and we, the artists, have the fans to thank for this pleasant surprise. Happy Record Store Day, everyone! Stay safe out there."
In commemoration of the fifteenth anniversary of Record Store Day, Swift will be releasing a special 7" pressing of "the lakes," a song off the deluxe edition of her Folklore album. The vinyl will also include a version of the song recorded at Long Pond Studio, which is owned by Aaron Dessner and located in Upstate New York.
Swift's special release is one of 342 records that are included in the Record Store Day celebration.
Traditionally, Record Store Day is concentrated on one Saturday a year, with additional releases occurring on Black Friday. However, with COVID-19 impacting various areas of supply chain, the past two years' worth of special releases were spread across multiple dates.
"In 2022, there is one Record Store Day, April 23," says the Record Store Day website. "We feel strongly that stores have learned and adapted in the past few years and are ready to bring back elements of a 'traditional' Record Store Day, bands and beer and fun and people and whatever parts of the party they like, in ways that make them, and their customers, comfortable."
However, a safety net day has also been designated. June 18, 2022 will be reserved for the release of any vinyls that were unable to be distributed on April 23, whether the cause be manufacturing or shipping delays.
"Speaking of changes: everyone is still going through them right now, including your local record store employees," states the website. "They are doing everything they can to get you the titles you want, but some things, like pressing plant emergency quarantines, or part-time new shipping facility workers learning from their mistakes, or a boat blocking the Suez Canal, are beyond their control and legitimately may affect their ability to get you your records.Let's all be nice and patient and understanding, especially if we're talking about days or titles meant to celebrate and support indie record stores."
Although the tone of the message comes off as sassy, it is important to understand that everywhere is short-staffed, and companies are working their hardest to accommodate a rapidly changing business environment.
You can view the full list of RSD releases at RecordStoreDay.com, as well as find your nearest participating record store.
About the Contributor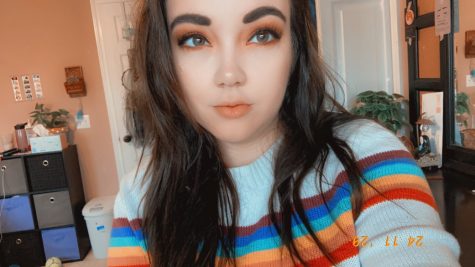 Alli McLaughlin, Arts & Entertainment Editor
First year student from Orlando, FL.
Working on her second bachelors.
Love poetry, anime, and her dog (mostly her dog).
Dreams of living in a van.