"Amadeus" crescendoes toward the stage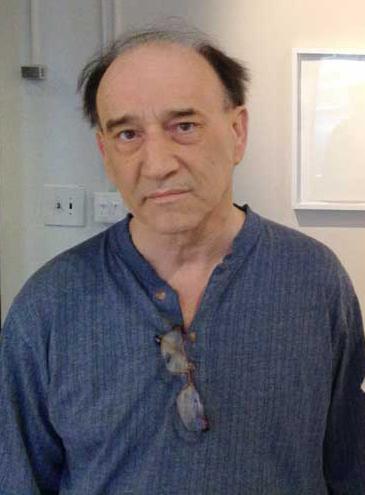 "Amadeus" is a tale of pride, envy, murder, and madness. However, despite the title, the famous composer is far from being the main character.
"I think people will come see 'Amadeus' and be kind of surprised that the story is about Antonio Salieri, and his war with God through Mozart," said Patrick Houle, the production's director.
Professor of Fine and Performing Arts Russell Longtin was set to play Salieri, but had to step down due to medical reasons. Houle will now play Salieri.
The play tells a fictionalized story of Salieri who is amazed by the music of a young upstart named Wolfgang Amadeus Mozart. However, Salieri is repulsed by Mozart when they meet in person, finding him to be an arrogant and boorish man. He soon vows to destroy Mozart, a vulgar man with a brilliant mind.
Houle says that both characters are sympathetic, yet very easy to despise. No one is truly clean in the show.
"It's an amazing show with an incredible character," said Longtin, who will continue to work as a director at Dibden until his retirement next May.
This production of "Amadeus" was the brainchild of Longtin and part-time faculty member Christopher Colt, who were discussing a swan song for Longtin's final performance last May.
"We both looked at stuff and I didn't really like anything," said Longtin, "Then he mentioned that show and I went nuts because I've wanted to do it for a long, long time."
Longtin said the production was a challenge for him, as he continued to work his eight-hour days while rehearsing for a three-hour production where he had the majority of the lines.
"It's making me a little nervous," Longtin said, "[but] it's coming along really well despite the fact that this old guy has to remember all these words."
The stress was balanced with his love for this work, which he said was a learning process for both the students and the faculty involved. All of the students were very patient, he said, as he worked through the part.
Houle, a JSC alumnus and one of Longtin's former students, has been excited for this production since the auditions. There, he saw the talented cast that he was going to work with.
"It is probably the most difficult show I have ever put on, it is very ambitious. However, I think we are meeting those challenges," Houle said. "It's been a lot of fun working with Russ and the student class."
Houle says the most exciting thing about working on the production has been watching the actors discover how their characters click in certain scenes.
"It totally fills you with adrenaline, and we have definitely had it a few times in this production."
Houle finds the whole experience rewarding, especially with a show that is extremely layered, covering a variety of themes.
"Amadeus" was written by English playwright Peter Shaffer and was originally performed in 1979 with music from Mozart, Salieri and other composers of the time period. The play won the 1981 Tony Award for Best Play, and was adapted into a 1984 film, directed by Milos Forman, that won eight Academy Awards including Best Picture.
Longtin listed the movie adaption of "Amadeus" as one of his all-time favorites.
"It's incredible. It has everything: the costumes, the music, the characters, everything," he said.
When he was looking for a script, Longtin considered using the movie's screenplay, which features both characters of Salieri and Mozart with equal weight. However, in Shaffer's play, Salieri is clearly the leading player with Mozart as a featured character.
"[That difference] is going to surprise most people," said Longtin.
The show will be on the Dibden stage on Wednesday, April 23 at 1:00 P.M. as well as Thursday, April 24 at 7:00 P.M.