El Toro: a great spot and that's no bull
El Toro is a small, family owned Mexican restaurant and bar that prides itself in their quality of food as well as their support of local music. Outside on this February night, it is windy and gray, but inside there are vibrant hues of yellow and cyan on the walls, with tapestries and various artwork wherever you look. Pathos vines trail overhead, joined by strings of twinkle lights that add a warm ambiance to the space. People are chatting with one another, creating a bustly atmosphere, but not overwhelming or loud by any means. The live music is getting set up by the front window, Lesley Grant will be playing tonight accompanied by bassist Ralph Eames.
Everyone seems to have a connection to one another in some way, possibly just as followers of Grant through the years, or just through living in Vermont, where I'm convinced most people know each other. There are a couple families in the crowd tonight and even more if you count Grant's brother and friends video calling in from Scotland. After her first number, she apologized for looking at her phone while she was singing and held them up so that the whole room could say hello.
El Toro has been catering to the music community for years, after one of their predecessors, The Bee's Knees, closed. Jen Isabell, the current owner, says she wanted to keep the tradition going.
"The Bee's Knees was here for, I think almost 13 years, and they were known for having music," says Isabell, "They had music probably every night of some sort, and people really enjoyed that. They closed and there was another restaurant in here for about a year before we came in, and they didn't have music. And there was just kind of a hole."
Moogs, a tavern down the road, has been a long-standing live music venue, but it has a different atmosphere. "We have more dinner style music," says Isabell, "Because when the music is playing, we also have people who are dining and eating and talking, so they're not here to listen to loud music or dance or anything like that."
However, she says that they are thinking about possibly starting something up to cater to that crowd as well. "It's a small town, so there's not a lot to do in a small town. The more the better," she says.
On this particular evening, the place is packed, as people are there to enjoy the music. That doesn't stop a few people standing by the bar to listen and have a drink. However, the space doesn't feel crowded, it just feels full and warm.
Depending on the musical guest, the crowd can range in size and age. "There's a lot on musicians that have a following," says Isabell, "There's certain musicians that we know that when they play there's going to be a big turnout, and Lesley Grant is one of them."
And it's no wonder why! Her style was folksy, relaxed and easy to listen to while she played a nice mix of mostly country originals and covers. Her first song "Whiskeyville," an original, really set the mood for the evening and got people tapping their feet and bobbing their heads in time while they ate. Even my date, who was dragged along half reluctantly, knowing we don't have the same taste in music, enjoyed the set and recognized some of the numbers.
Every Friday and Saturday there is live music, sometimes played by smaller name local musicians, and other times folks all the way from Nashville who have roots in Vermont. Depending on the time, night and crowd, the vibe can range from classic dinner style music, to off-pitched sing-alongs by the end of the night.
The food was very good as well, and the menu offered many options that were vegan/vegetarian/gluten free friendly. The stuffed quesadilla was a hit, as well as the burrito.
They have an extensive menu, however, offering enchiladas, tacos, and nachos, and a variety of mixed drinks as well as local and nonlocal beers. The only place they lacked in options was the desert menu, which consisted of Sopapilla, a fried dough sprinkled with powdered sugar and drizzled with honey, a scoop of ice cream, or a combination of the two. But this was not a problem, because after eating the delectable combo, I don't think I would ever want to get anything else. If anything, I may go back just for that!
Walking back into the cold of the night was difficult after such a lovely experience.
Regular Hours:
Sun- Closed
Mon – Closed
Tues-Sat 7am-10pm
About the Contributor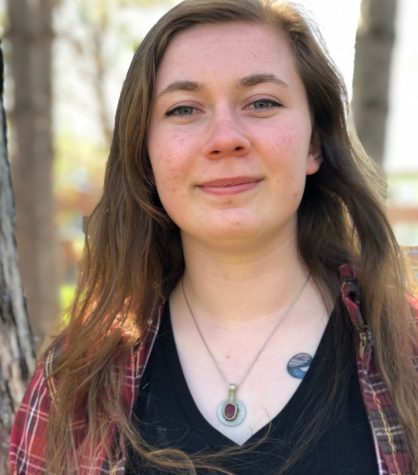 Magnificent Schmidl, Staff Reporter
Sophomore, Journalism
Grew up in Salisbury, NH
Fall 2018 - Present

The closest I have come to fame so far is once, at a Weird Al concert, he went...