Finding bliss in the pow-pow
For a lot of people the snow can be the enemy, but here in Vermont a lot of people see it as their friend. There are many ski resorts here in Vermont and a number of them are within easy distance of Northern Vermont University- Johnson's campus, among them Stowe, Sugarbush, Smugglers Notch, and Bolton Valley. I have ridden at all four of these resorts, and they seem to carry a different, but equally therapeutic vibe to them. All of them have something distinct to offer.
Stowe never fails to leave chills down my back, as entering the resort is something out of a movie. From the bright red gondola that floats over the parking lot, to the consistently snowcapped evergreens, both sights that never fail to make me feel warm inside. As you drive through the resort, you will notice off on the hill to the right elegant wood-finished high ceilinged condos that never fail to catch my eye. Now as I approach the base of the mountain, I am given the choice of riding up on a chairlift or a cozy red gondola. As I approach the gondola, I find that most times it tends crowded as we are all being herded into a red barn where we will patiently await our ride to the top.
The gondola can be tedious as I am forced to take my snowboard off each time, but the views from the gondola are well worth it as I get to gaze out at the endless snowcapped mountain tops. After heating up in the gondola, I approach my favorite lineup of runs, starting with Ridge View and ending at the beautiful Sunrise glades that take you on an adventure through the tight nit evergreens across half the mountain. After a few runs it's time to head in to the base lodge to warm up. The first thing I do when I get in the lodge is listen for the sound of guitars and drums. Then I follow my ears downstairs to listen to some live music and drink a crisp beer. There is truly no better way to end the day.
Next stop: Sugarbush. Sugarbush offers two peaks Lincoln and Mt Ellen, both equally as beautiful. As I take the trip from the parking lot to the base of the mountain I can't help but notice the beautifully laid out village with shops, condos, and multiple restaurants that offer outdoor seating with warm fires. I find that the ski lift lines here go very quickly as well and before I know it I am on the chairlift to the top of Lincoln Peak. My favorite trail from the top is a double black diamond known as Paradise. As I make my way down Paradise, I prepare myself to enter the glades, better known as Lew's Line. Lew's line is one of my favorites off-trail runs. Unlike Stowe, the trees are further apart, which gives me more time to enjoy the run instead of constantly looking out for trees. Once I finish up my snow filled day I find myself cozied up at Rumbles for a juicy cheeseburger and a cold beer.
Smuggler's Notch is unlike any other resort I have gone to. Some say the resort has looked the same since 1962, and it takes them back in time each time they ski there. This is why I find this place to be so magical. The old school chairlifts, quiet atmosphere and super friendly staff has me putting this resort as my favorite on the east coast. The resort is tucked away on the opposite side of Mt. Mansfield from Stowe. One of my favorite parts of riding at Smuggler's Notch is the chairlift ride up to Sterling or Madonna's peak. It is absolutely beautiful. I find myself staring off, mesmerized by the high mountaintops to my left and right that make up a notch in which the resort is spread across. Another sight to see is the rock faces the chairlift gracefully float you over. Upon reaching the top I routinely go to my favorite warm-up run, Drifter. Drifter is one of the more scenic trails which offers a view of the frosted evergreens that seem to go on forever. As my day comes to an end I almost always find myself at Brewster's Pub and Brewery catching a nice IPA on draft while munching on some delicious smoked chicken wings.
Bolton Valley is known to me as a hidden gem. I only recently started skiing there and I couldn't help falling in love with the fact it is only 30 minutes from Burlington; it offers great variety terrain for a smaller mountain that I can endlessly ride due to the almost nonexistent lift line. After riding their quite a few times I can confidently say I don't feel like I have even wasted a single penny on my ski pass. Hands down Bolton is the best bang for your buck of any mountain.
They also are rated the best night skiing on the east coast. This gives me the opportunity to take a chairlift ride in the evening and watch the sun tuck itself in on the other side of Lake Champlain behind Whiteface ski resort in New York. Before ending my day, I take my favorite run from the top of Vista Peak, the Vista Glades. On a nice snowy day, I find myself in a trance dodging trees through white fluffy powder that has me looking like snowman by the end of the run. This is my heaven. As far as food, it's impossible to leave without hitting the Waffle Cabin and indulging in my daily dosage of sugar.
All of these mountains sit personally with me in different ways. It is hard to choose my absolute favorite, but my heart will forever be with Smugglers Notch. There is something about the slow pace that makes you feel at ease. I couldn't imagine a winter without at least spending a lot of time at least one of these four resorts. Even in the warmest of days I still see myself riding down one of these sloping planes hoping for the coldest of winters where I can just be myself and find myself in absolute peace.
About the Contributor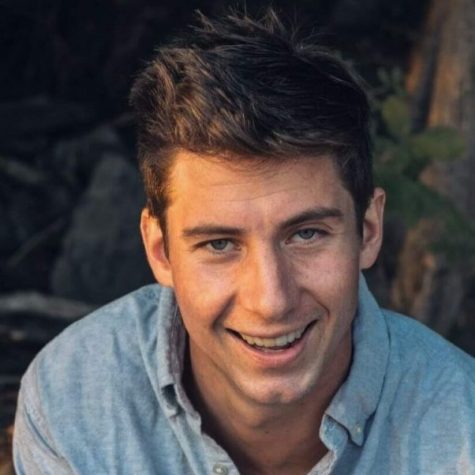 Justin Robertiello, Staff Reporter
Senior, Journalism From Chester, NJ, Fall 2019- Present.

I enjoy skiing, mountain biking, and soccer.

My greatest strength is holding conversation,...