Four colleges to depart from North Atlantic Conference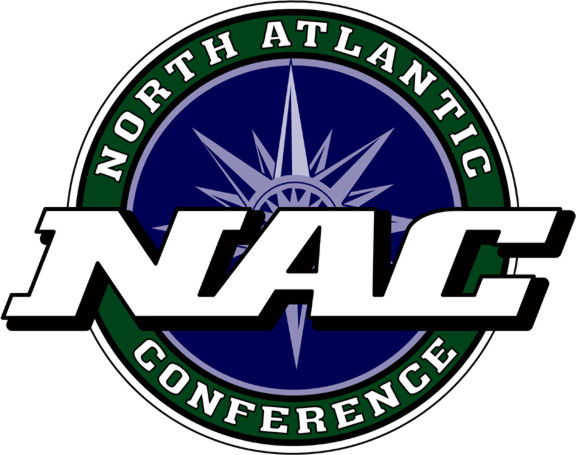 Hang on for a minute...we're trying to find some more stories you might like.
The North Atlantic Conference (NAC), of which Johnson State College athletics is a member, is facing upheaval as four of its institutions will be departing as of May 2018.
Currently, the NAC consists of 10 colleges: Castleton University (CU), Colby-Sawyer College (CSC), the University of Maine at Farmington (UMF), Green Mountain College (GMC), Husson University (HU), Lyndon State College (LSC), Thomas College (TC), Maine Maritime Academy (MMA), New England College (NEC) and JSC. The conference will maintain this roster until the end of the current academic year, when CU, CSC, GMC, and NEC will be transitioning into different athletic conferences.
"There is an ever-shifting landscape in conferences, especially in Division III," said JSC Director of Athletics Jamey Ventura. "When the conferences were first forming, schools got into any that they could. But now, when you look at the geography and fit in terms of private or public schools, you can end up with kind of a mismatch."
The NAC was first formed in 1996 and included 12 colleges. Then in 2002, six of the schools, all of which are located in the Boston area, exited to create their own conference, effectively reducing travel time and the number of classes missed by student-athletes.
The NAC then proceeded to replace them with GMC, LSC, CSC, and NEC.
According to Ventura, there are several advantages for institutions who choose to be in a conference.
"The first benefit of being in a conference is guaranteed games," he said. "The NCAA requires a specific amount for each sport and it's good to know you already have a set amount to work with. We also get money from the NCAA which is filtered through the conference, as well as an automatic qualifying bid to the NCAA tournament if we win any of our conference tournaments."
The four-member exodus from the NAC began early last year. "About a year and a half ago, Colby-Sawyer was the first to announce they were leaving to go into the Great Northeast Athletic Conference," Ventura said. "Castleton was the next, as they had been trying to get into the Little East Conference for a few years. This past year, the Little East decided to expand so they applied and got in."
The third institution to leave the NAC was GMC, who decided to exit the NCAA altogether and join a much smaller organization known as the NAIA. "GMC felt they weren't competitive enough in the NAC," said Ventura, who formerly was the school's athletic director. "Plus, the NAIA doesn't require its schools to offer as many programs as the NCAA and also allows them to offer athletic scholarships."
NEC was the final and most recent member to transfer out of the NAC.
"They announced in May that they are joining the New England Collegiate Conference, which is pretty much all Boston schools," Ventura said. "Given where they are located, it makes more sense."
The commissioner of the NAC, Marcella Zalot, is responsible for finding new colleges to fill the impending vacancies within the conference.
"The process involves identifying institutions that are a good fit with our mission and core values, and a good competitive fit," she said. "We are actively seeking institutions that sponsor many of the same sports that we sponsor, institutions that are student-centered, and institutions that believe in our governance and organizational structure. We are in the process with some, but are not at the point in the process of identifying those institutions."
Ventura elaborated further on the aforementioned process.
"The hope is to have two new members by next year when the schools actually leave so that we don't drop below seven," he said. "If we drop below seven, we lose our automatic qualifier into the NCAA tournament. Then, over the next three or four years, we'd like to get to 10 or 12 teams."
Mercifully, the NCAA allows a two-year grace period for conferences to get back above the minimum number of members before rescinding their automatic qualifier. But that is not the only potentially detrimental side effect the NAC is facing.
"We all pay a membership fee to be in the conference, which funds all NAC expenses," Ventura said. "It totals $18,000 per member each year, so losing four schools would leave us with a deficit of $72,000, which could force us to start making cuts. Fortunately, over the last 10 to 12 years we've built up a reserve for this scenario, so we'll be fine financially for the next year or two if we can't add anyone."
Despite the departure of four conference schools and the resulting financial loss, Ventura stressed that the NAC is here to stay, as is JSC's involvement in it.
"The most important thing is that the NAC will continue to exist and JSC will have a conference," said Ventura.