What the future holds for the men's basketball team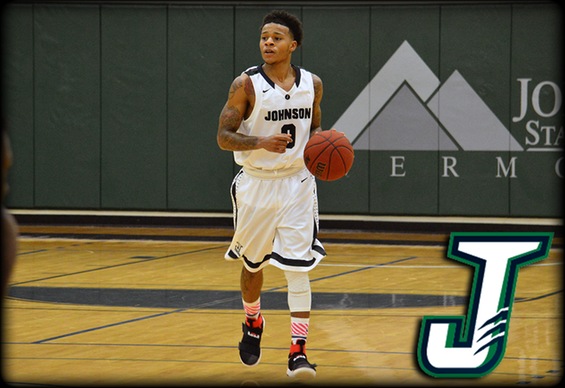 Basketball season is here at JSC and it couldn't have come any sooner. This year's team is categorized as being mentally tough, having good depth of talent, and good chemistry; key ingredients of a championship basketball team.
Entering his third year as head coach, Miles Smith has brought in a new class of freshmen and young transfers. Combining with a team that has seven returning seniors creates a challenge of managing on-court time to develop young players while remaining competitive in every game each season.
"You can't really see what the juniors, sophomores and freshmen can do in game situations as much right now, but you can see what they are doing in practice," Smith said. "Then the coaching staff asks, 'How do we get the guys who perform in practice to be just as confident in games?' Some of our freshmen had their first game recently and our top freshman struggled a bit defensively, but can be our best defender after all the seniors leave. Then we had another freshman struggle with foul trouble, but had five rebounds in five minutes. In my mind, my eyes lit up, because I'm like 'this guy has the potential to be a really good basketball player.' The seniors are usually going to play well, but if they don't, the question is, 'Can I rely on my bench, knowing that I have those guys for another couple years?'"
One of those new players is Chris Clayton, whose height and athleticism will play a huge role as he continues to develop his raw skills as a player. He wants to make an impact right away, despite how new to the program he is.
"I don't want to just sit on the bench," he said. "I want to be a factor and play a role. I want to be a leader as a new guy on the team [and continue it for the upcoming seasons] due to the fact that we have about seven seniors. When they leave, I want to be able to take that spot and be a leader. I just want to carry on the good vibes now and the next couple seasons so that we are a well-respected team in the conference."
With veteran leader Donell Shaw, his basketball IQ and ability to defend will be key. His experience helps him critique other players on his team in a positive light.
"I feel like I'm in a leader role, I'm always going to be positive when I'm giving feedback, whoever it is," he said. "I'm always a positive guy, I try to keep everybody's heads level because if you get down on yourself, it can impact your season because I was like that before. Some of the freshmen are making the same mistakes I made when I first came here. It's easy to kind of guide them and show them to take it slow and learn. Don't just rush into it and let the game flow to you."
Another new guy is Rob Dubose Jr., whose skills as a distributor and a defender can play an impact now and in the future. Right now, he is trying to adjust to the college level with how he plays.
"In high school, the way that we played back in my hometown, it was ran a lot slower, just because we had an older coach," he said. "Coming into the collegiate level, we just run at a faster pace, it's just being able to develop, that's pretty much the key."
The preseason polls for the North Atlantic Conference (NAC) were released on November 14. Despite the balance of young players and experienced veterans, they were ranked eighth out of the ten teams in the conference. That doesn't discourage Coach Smith, who doesn't focus on rankings and instead puts the focus on his players, trying to get better every day.
"The preseason polls, it's just the thought process of where the [conference] is at," he said. "We have brought in a lot of freshmen from out of state and [on top of that], we lost two of our top scorers. We only brought back one scorer that the conference knows of, and everyone else is basically new. You never really want to look at your team as the eighth seed team, but those are the types of things I don't really pay attention to. My main attention is on our guys and to see if we can get the best out of our seniors in their last year, and then also trying to get our freshmen, sophomores, and juniors ready to prepare for this year and years to come."
For Dubose Jr., it only motivates him and the team to do better.
"I liked it," he said. "I liked every bit of it because I'm an underdog, so playing like an underdog as the eighth seed just motivated us."
Veteran leader and talented scorer Terrence Manning knows that preseason polls doesn't define how the season progresses.
"It's nothing, man," he said. "Out of ten teams two years ago, we ended up third in the conference. I'm not worried about no preseason rankings, I'm just worried about how the team is going to play throughout the season."
Even though many of the players' goal is to win the NAC championship and beyond, Coach Smith's main goal is to continue to get better day-by-day.
"The general goal is to take the season one day at a time," he said. "We passed our first test against the College of Saint Joseph, not by win or loss, but by the goals we [set for ourselves]. Our biggest thing was holding teams to 68 points this year, [which] we accomplished. Winning the rebounding battle, we [also] accomplished. Controlling the tempo, we didn't do that perfectly, but we accomplished that for the majority of the game. Then it's like, 'Can we get better at all aspects of what we need to accomplish goal-wise every day?' At the end of the season, if we have accomplished those goals, where they want to be at, they will get there."
About the Contributor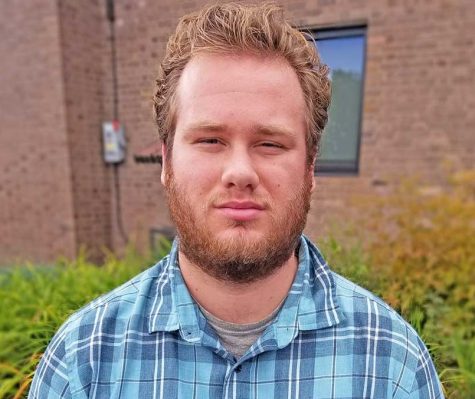 Patrick Bell, Sports Editor

Senior, Journalism
Grew up in Charlestown, RI
Fall 2017 - Present