Women's basketball team looks forward to a building season
The women's basketball 2017-2018 season is underway at JSC with a new squad with few familiar faces. With a talented freshman class coming in to try to fill the shoes of the six seniors who graduated last year, it creates the challenge of trying to create good team chemistry and develop talent through experience.
In his seventh season as head coach of the women's basketball team, Greg Eckman understands the challenges his team faces with helping the new players transition from high school to college and get comfortable with the program.
"For a young team, especially one with a lot of freshmen, there is a lot we do in the preseason with strength and conditioning, a lot of compliance documents, a lot of things that are required to be a student athlete, and yet they haven't played a game yet," he said. "So they don't really grasp at 'Why are we doing this? Why do we need to do this? What's the importance of this?' . . . One of the biggest things with a young team is, while they will buy into what they are asking them to do, they don't completely understand the importance of it, and once you get into a full season, you understand why strength and conditioning means so much, you understand why you need to prepare all year, you need to understand why film study is important. So there is a lot of stuff that freshmen are naive about, because at the high school level, it was just that season, or even if you did play year round in some club or travel teams, it was more just focused on that weekend and really not development."
With their third year as members of the women's basketball team, Mary Richardson and Kaitlyn Brouard sees the talent the freshmen and the team have, but the challenge is to put it all together.
"We have a young team this year, so being able to learn how to work together as a team [is the main goal]," Richardson said. "Individually, I feel like we do well, but we are not really used to playing together."
According to Brouard, part of the team-building process involves becoming acclimated to each other, "[It's a matter of] just getting comfortable with everyone, with their weaknesses and their strengths, and understanding how we can use them to be effective," Brouard said.
On top of being such a young team, many of the team's players are dealing with injuries of some sort, which hurts the amount of depth that the team has and is a major step back to developing team chemistry on the court.
One of those players dealing with the injury bug is Richardson herself. Coping with a knee injury that occurred playing against the College of St. Joseph, she sees both the positives and the negatives of dealing with an injury so early on in the season.
"It sucks, it really sucks," she said. "Especially when I have worked my butt off to get to where I am, but I know that during practices and games, the coaching staff has been trying different rotations and lineups. It's nice to see how differently some rotations work together. Sitting on the sidelines, you can see the difference between one lineup working together better than others."
With injuries and lack of experience being an issue at the beginning of the season, the potential is still there to well in the conference and return to the playoffs according to Eckman.
"Our expectations are to return to the playoffs," he said. "Last season we made the playoffs, and the season before, we had missed it by a game due to a tie breaker. So, in my mind and the coaching staff and the captains, we are looking to take a step forward this year. We have brought in some talented young women [and] we have some very solid leadership with our captains. We feel very poised to keep our positioning in the conference, which is right in the middle of the conference. We really feel like that our potential to be really good by the end of the year is huge because we are starting at such a baseline. We have a really high ceiling."
About the Writer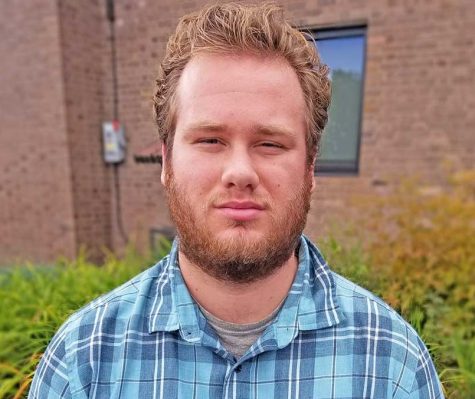 Patrick Bell, Sports Editor

Senior, Journalism
Grew up in Charlestown, RI
Fall 2017 - Present