The Pat-down
Twenty-six games into the season, the Boston Celtics have become the best team in the NBA. They are 22-4, sitting atop the Eastern Conference, and are poised to continue winning at a remarkable rate for the remainder of the season. What was most impressive was their ability to go on a 16-game winning streak, beating finals contenders like Golden State, Oklahoma City, and Milwaukee, validating this team as a contender even with key player Gordon Hayward out due to injury.
Several key factors are at play when it comes to the Celtics' impressive record. Probably the most important part of playing basketball is defense, and as of Dec. 5 they rank first in points allowed with an average of 97.2. This an incredible step up from giving up 105.4 points per game, especially since trading away their best defender for years, Avery Bradley, during the offseason last year. I think that this improvement is due to key players like Jaylen Brown, Kyrie Irving, Marcus Smart, and Jayson Tatum really stepping up, forcing stops and turnovers each game.
Rebounding was a issue for last year's team, constantly getting out rebounded by opponents by ten plus rebounds a game. This year, they have for the most part kept the rebounding battle even against their opponents, ranking seventh in rebounds per game with 45.3. This is thanks to underrated big man Al Horford, and key role players Daniel Theis and Aron Baynes, doing the dirty work near the basket to complete defensive stops in the transition to offense with their rebounding.
One thing that could be improved is the scoring. Right now, they rank 17th in points scored per game with an average of 104.5. Yes, this is without scorer Gordon Hayward and I could just be looking for small things to criticize this team about even with the team winning, but there is logic behind my madness. In their first meeting of the season against the Detroit Pistons, they got absolutely destroyed defensively, leading to Detroit handing them their first bad loss of the season. Kyrie Irving got dominated in the matchup between him and Avery Bradley. Irving wasn't able to get any good open shots, finishing on 38 percent from the field, and he gave up six turnovers.
This isn't completely his fault as other players should help with scoring when one player is being absolutely smothered by a defending player. But the problem is that the usual scorers didn't step up in that game. Jayson Tatum ended up with 10 points, Terry Rozier scored three, and Jaylen Brown scored nine. When the best scorer on the team is having a rough night, it's the team's job to help out to get the win. They usually do help out, but against Detroit, they didn't, and against a team that plays really well defensively, this is worrisome come playoff time for teams that will probably meet when that time comes.
Another scenario is this: one potential NBA Finals matchup could be Celtics vs. Warriors. The Golden State Warriors roster includes talented scorers in Kevin Durant, Steph Curry, and Klay Thompson. In a seven-game series, it's not going to be entirely possible to hold the best scoring team in the league to under 90 points like they did in their first matchup. They would eventually need to get into a scoring battle with Golden State to win games, and as of right now they can't do that.
It's really simple how the Celtics can improve their scoring and this issue is due to Jayson Tatum and Jaylen Brown. They need to be more consistent with their scoring in big games. To their credit, they have been playing well throughout the season and are both young players. Both at times have shown they can step up and play well despite how young they are, but they also can be ineffective with their scoring, especially in the big moments. For both Brown and Tatum, I would just ask that they could provide 20 points of scoring each to help take the pressure off of Irving in big moments, which will give the Celtics a greater chance to win those types of games.
As we head towards the midway point of the NBA regular season, we know some things about this year's Celtics team. We know that despite their challenges with scoring, they are a tough defensive team that is going to be competitive in every game they play this season. They have the potential to go far in this year's playoffs and maybe even make the NBA finals. Overall, it's important to make sure this team takes it day-by-day because in the NBA, anything can happen.
One more quick thing before I finish this column is that it is entirely possible for Gordon Hayward to return late in the season. Despite how gruesome his ankle injury was, doctors are saying that it was the best possible fracture that an ankle could experience, doing no permanent damage, and as of Dec. 7 he is able to take the foot out of the cast for a good period of time. The luck of the Irish could be in the air in Boston when it comes to Hayward returning.
About the Writer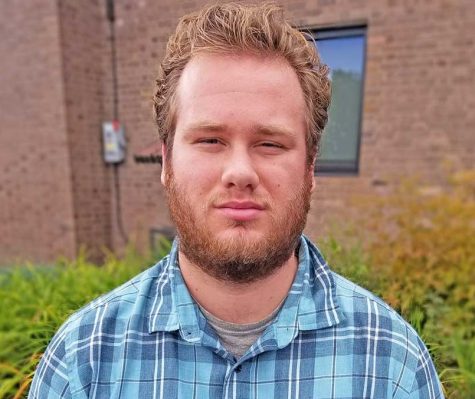 Patrick Bell, Sports Editor

Senior, Journalism
Grew up in Charlestown, RI
Fall 2017 - Present