The Pat-Down
Entering into the NHL All-Star break, the young and talented Boston Bruins are taking the rest of the league by storm and becoming one of the top contenders for the Stanley Cup. Their record currently stands at 29-10-8 with a grand total of 66 points, placing them in second in the Atlantic Division and second in the Eastern Conference.
What's even more impressive is the current point streak they are on, going 14-0-4 since their last regulation loss on Dec. 14.
Starting the season, many in Beantown were highly optimistic about this year's team. Last year, they took talented defenseman Erik Karlsson and the Ottawa Senators to six games in the first round of the playoffs. Many were impressed with the team after last season, led by interim head coach Bruce Cassidy, who turned around the struggling Bruins after long-time head coach Claude Julien was fired at the halfway mark of the regular season.
Seeing the turnaround and how they competed with a more playoff experienced team, it was going to be interesting to see what the team would do with a full season for Cassidy to develop his players.
After a rocky start to the season, the Bruins have put together a solid resume and seen the emergence of young players stepping up into big role, and have been, for the most part, successful.
One young player who has had a big year for the Bruins and has me excited for multiple years to come is scorer David Pastrnak. We saw the breakout for this talented player down the stretch of the season last year, and after signing a long-term contract, he has certainly proven his worth to the team, second with points total and tied for second with goals scored.
That said, he needs to work on is his plus/minus rating, which stands at eight for the season. This stat shows that he can be kind of a weak link on the defensive end with his line mates being at least 10 points higher than he is and I would hope that he would improve with his defense and decision making.
Another young player who has been impressive this season is Charlie McAvoy. This tough and talented defenseman came late last season and played in the playoffs with incredible composure despite how young he is. This was expected to continue this season and it certainly has with 25 points total and a plus/minus of 18.
He has shown that he could carry the torch of Zdeno Chara when he retires in the near future. I have been very happy with his performance so far this season and would hope it continues.
Despite the youth on this year's team, there are great veteran players leading the way to the Bruins impressive record. One of them is Brad Marchand, who leads all Bruins players in goals, assists and overall points at this point in the season. What might be even more impressive is that he is tied second on the team in plus/minus with 24, showing defense is still as important as offense.
With these stats, he was voted in as an All-Star this year, and rightly deserved. The Bruins will need his veteran leadership for the remainder of the season if they want to remain a contender.
With a shaky start to his season, Tuukka Rask has overcome that and now has cemented his place as the Bruins top goalie with a goals against average of 2.16 and a save percentage of .922, both placing him in the top ten for goalies in the league.
Rask has shown great composure in net for most of the season and is the main reason that success has followed this year's team. Every Cup run has started with a rock-solid goalie between the pipes and the Bruins have one with Rask.
I think that a Stanley Cup run is entirely possible for this year's team. But what concerns me is that there are still some depth issues with some young players not yet being able to find a rhythm with the team. It just seems like that the first line for forwards are doing a lot of the scoring and the remaining forward lines need to step up and put the puck into the net for the Bruins to even get to the Cup finals.
However, I'm optimistic about this year and it will be exciting to watch what this team will do in the coming months.
About the Contributor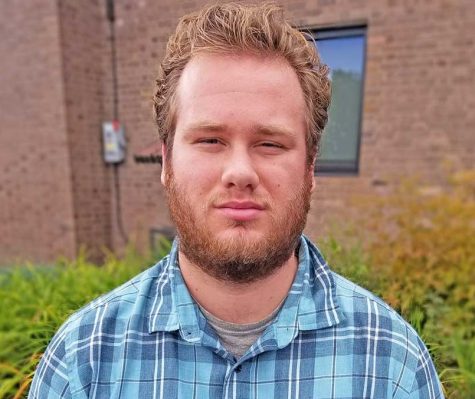 Patrick Bell, Sports Editor

Senior, Journalism
Grew up in Charlestown, RI
Fall 2017 - Present