Fourteen student-athletes receive NAC all-academic team recognition
Fourteen JSC student-athletes that competed during the fall season received NAC all-academic team recognition on Jan. 31.
Director of Athletics Jamey Ventura notes that it's quite an accomplishment to be named to this team, which requires being able to compete at a collegiate level while doing well in the classroom.
"It's a pretty big accomplishment," he said. "It's student athletes that are taking the student part seriously. In order to qualify, you have to have a 3.5 grade point average, and in the conference, the way it's set up, you have to complete one year of playing the sport in order to become eligible for the all-academic team. We have 14 students who made it and they should be proud that they did get on that team."
Three of the 14 student-athletes are senior cross country runners Kate Abdel-Fatah and Brynn Cairns, and sophomore golf member Jesse Streeter. Abdel-Fatah appreciates the award in a sport that she didn't really plan on playing while at JSC.
"When I came to Johnson, I had no intention to do cross country," she said. "I had only done it one year in high school and I'm not a super fast runner. [JSC's cross country team] needed another person to be a complete team, so I was like, 'Okay, I'll do it…' I was more focused on getting good grades than on trying to get all-academic. It just really happened. I'm thankful I guess, but it wasn't really something I was striving for."
Cairns and Streeter noted their coaches' flexibility in how they conduct practices and games.
In Cairns' case, her coach does a good job at the beginning of the season working out schedules based on the team's academic schedules. For Streeter, he likes how his coach has no required practices to attend.
Instead, he goes to the golf course whenever the times work for him to improve his golf game, making it possible to achieve good grades.
For Ventura, these 14 students are proof of the hard work and dedication that is shown by the athletic department to improve the college with the academics of student-athletes.
"When I got here, we took pretty seriously raising the importance of academics within our student-athletes," he said. "For example, six and a half years ago, two out of the 12 teams had a 3.0 GPA or higher. Now we are averaging eight to 10 teams each year. Another thing that we have done is that we have increased our student-athlete retention rate. It was at 62 percent and [it is] up to 76 percent. These are all benchmarks that the athletic department set when I first got here, and we have achieved them."
Part of the work that goes into student-athletes becoming better in the class is the relationship with the coach, according to cross country coach Shawn Woods.
"My number one job as a coach is making sure the students are okay academically, because the bottom line is, in four years, you want to see them graduate," he said. "That's a promise that I make to their parents when I recruit an athlete . . . to have them graduate in four years. I want them to get a degree and get a job. We, as coaches, have to be aware and sit down with our athletes and make sure where they are at. If they aren't doing well, figure out why that is happening and get them the help they need."
About the Contributor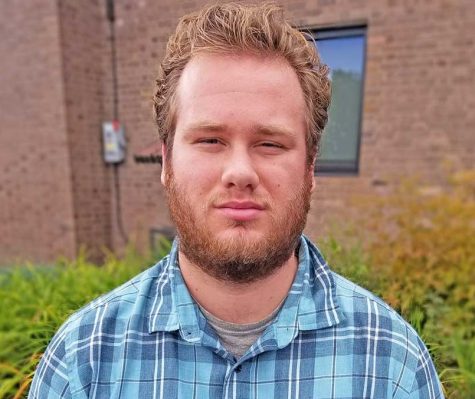 Patrick Bell, Sports Editor

Senior, Journalism
Grew up in Charlestown, RI
Fall 2017 - Present