The Pat-Down
On the early morning of March 22, sources told ESPN insider Jeff Goodman that Dan Hurley, University of Rhode Island's men's basketball coach, was leaving to go to the University of Connecticut on a six-year deal.
Being from Rhode Island and living 15 minutes away from the campus of URI, I have been a pretty big fan of the program since I was born. I've been to games at The Ryan Center, I watch them on television. and I have been able to meet players when they would come to my elementary/middle school. Despite being a huge fan, there hasn't been much to root for.
Before Hurley's hiring back in 2012, the last time that URI made the NCAA tournament was 1999. The biggest nationally recognized player that we have had come through the program was Lamar Odom, and the only reason he came to the program was because of issues off the court.
Up until Hurley came to the program, URI games were for southern Rhode Island, this place where you could buy a cheap ticket and waste away an afternoon or night if you had nothing else really going on. The atmosphere for home games sucked, as they could barely fill the lower half for the student section, and the only time people would stand up during a game was if a free t-shirt was being flung at them for some promotional event.
At some points over the years, most of southern Rhode Island forgot that URI even had a basketball team.
When Hurley was hired, the program ultimately changed for the better.
Slowly, but surely, the program improved each season, improving their record and getting good recruits to come in, putting them on a path to make the NCAA tournament, which they did in 2017.
This year was special because it looks as if URI took a big step with their program.
They were at the top of their conference and there was a great atmosphere on campus and at the games. There was a full student section at home games, animated and loud, as a good student section should be in college basketball. People were talking about this program in a positive light and hoping that they could keep moving forward.
More than anything, it was cool to see URI recognized in the national light of college basketball. URI was ranked as high as 16th in the national poll, and people were giving the program a chance to go far in the tournament because of stud players like E.C. Matthews and Jared Terrell. It was all because of Hurley, the man whose enthusiasm and background got URI to the point where fans were so proud of what the team had accomplished.
After the loss to Duke in the Round of 32, a loss that wasn't too shocking due to Duke's length and zone defense that shut down URI's offense, I thought that it will be interesting to see what Hurley will do with next year's young team.
Even though I heard of some rumors of big time colleges like UConn and Pittsburgh coming after him, I didn't think he was going to leave because of what he built so far at URI, and to be quite frank, I didn't think the available coaching jobs were that good out there.
I've always thought that the UConn program has been overrated, and Pittsburgh has been a vanilla program, tasteless and boring. So why not stay and make this program something great?
A couple of days before the announcement, there were reports that Hurley met with both schools to listen to their offers and then went to URI to use that as leverage to get better opportunities for himself and the program.
I then became worried that URI wouldn't give him what he wanted, not because they didn't want to, but because it would be extremely tough to. A lot of money goes into making a program better, such as building facilities to better athletes, chartering to away games, and putting more money towards assistant coaches — money that I didn't think they would have for a basketball program.
I woke up to the announcement from an alert on my phone that reported that Hurley was leaving to go to UConn. Crushed as I was, I originally thought it's a shame that URI didn't offer him the money and opportunities to move forward this program.
This was until a report came out by NBC 10's Sports Reporter Joe Kayata confirmed that URI was going to give him everything that he was leveraging for.
When I read that, I became irate.
I respected him for trying to get what was his and also moving the program forward. What I don't respect is when the university gave Hurley what he wanted, and yet he left. This is after he said right after the Duke game, "I could give a crap about who's got an opening or anywhere. I haven't thought about it for a second."
Overall, I'm thankful for Hurley's contribution to the program, but it definitely kills me to see him at UConn. I could go on more and rant about the unfairness of this decision, but instead I'll end with this thought: "Life isn't fair, get used to it."
About the Writer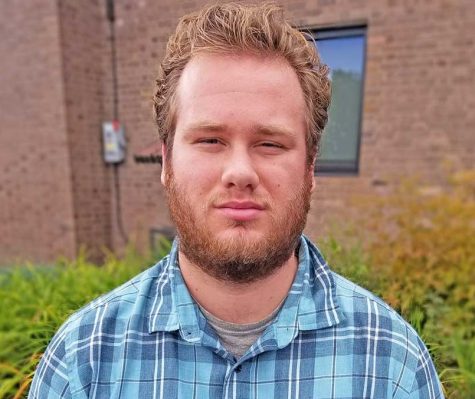 Patrick Bell, Sports Editor

Senior, Journalism
Grew up in Charlestown, RI
Fall 2017 - Present