The Pat-Down
The injury bug has hit the Boston Celtics hard as they head into the first round of the 2018 playoffs. With many players on the team out for the foreseeable future, it has allowed other players on the roster to play big minutes.
Since Kyrie Irving went down for the season with his injured knee, Terry Rozier has stepped up and played extremely well down the remaining stretch of the regular season and playoffs. Over the last two games against the Milwaukee Bucks, he has been averaging 23 points, 3.5 rebounds, and 5.5 assists. Those stats don't seem like much, but what can blow you away is the percentage at which he is shooting. He is averaging 90 percent from the free throw line, 47 percent from the field, and 50 percent from three. The dude is so efficient, especially in the big moments.
In game one, with the score tied at 96 with 10 seconds left, it was time for the Celtics to come up with a play to try to win the game. Out of the timeout, Celtics Coach Brad Stevens designed for Rozier to catch the ball, wait for space to open up so that Bucks player Eric Bledsoe would be all alone to defend, and then create his own shot. With four seconds left, Rozier attacked Bledsoe with a simple but very effective crossover, making Bledsoe so dizzy that he had no idea where he was at.
Honestly, that was probably what led to Bledsoe's comment after game two when a reporter asked him about his matchup with Rozier and he responded by saying that he didn't know who he was. Sad!
After Rozier crossed up Bledsoe, he hit a dagger three with .5 seconds left on the clock. Everyone thought the game was over until Khris Middleton hit a desperation three to tie it, a shot that you wouldn't even think to bet on going in. But in overtime, Rozier helped make the plays to win the game. If the Celtics want to continue to find success throughout the playoffs, it starts with him.
Another player who has stepped up during the injury bug season is Jaylen Brown. By far my favorite Celtic, he is evolving into a great two-way player that can really produce offensively and defensively.
Offensively, he has become a greater force when driving to the paint, scoring either around or over people. What is even more impressive is the fact that he has developed his shot so that he can hit shots consistently at the mid-range and three-point area, making him a huge threat on offense.
Defensively, he has gotten stronger and quicker to defend some of the best offensive players in the NBA. I really like his ability to use his strength to not allow opposing players to go by him easily. Offensive players are immediately in a losing battle when Brown is guarding you.
Over the summer, when the Celtics traded down from the number one pick to the third pick to draft Jayson Tatum, many Celtics fans were like, "We drafted this guy?" Now with his production on the court, Celtics fans are like, "We drafted this guy!" It has been nothing short of spectacular heading into the playoffs. He has been a great scorer towards the end of the season and in the playoffs, and the length he has makes him a solid defender. For a rookie to take on a starting role like this and play this well gives me tremendous hope for his future.
You may be thinking to yourself at this point in the column that the Bucks aren't that good, which is probably true. You might also be thinking that when the Celtics actually play stiff competition in the playoffs, they will get smoked. While I might not totally agree with you, I can definitely see where you're coming from. Fact of the matter is that I haven't seen a team lose two superstars to injury with that limited of depth win an NBA Championship ever. But, this Celtics team is better than most people think, and any playoff experience is good playoff experience. It will make them locked and loaded for next year when they have a healthy squad eager to taste the champagne of 2019 championship banner.
About the Writer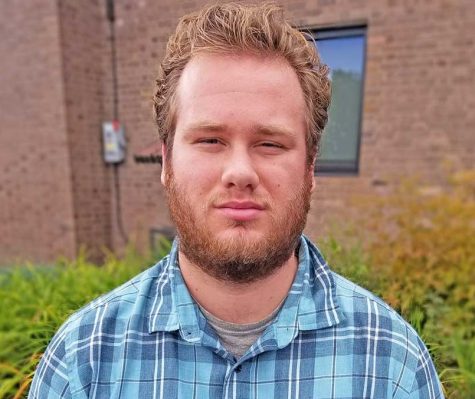 Patrick Bell, Sports Editor

Senior, Journalism
Grew up in Charlestown, RI
Fall 2017 - Present