The Pat-Down
Over the weekend, a friend of mine texted me a picture of his hypothetical soccer lineup of the best current 11 players from all over the world. There was a catch though, and that catch was that you could only have one player from each home country be in that lineup. After my friend sent that picture, he asked me to create a lineup with that same challenge. I happily took on the challenge to produce my greatest soccer lineup.
This list took me a couple of days, for sure. I mean, it's pretty hard to choose only one player from each country. If you look at the players from countries like Spain and Germany, their national team is just full of studs from top to bottom.
The other challenge is that most positions are just stacked with great players, so you have to maneuver how to put one great player at that position, while at the same time keeping the idea of one player from each country.
After a couple of days of hard research, most of which came from playing a ton of the video game, FIFA 18, I was ready to submit my list. And for you all reading this column, I will reveal my list to you.
The formation that I went with was a 4-3-3 with four defenders, two center midfielders and an attack center midfielder in the middle three, and two wingers and a striker in the attack three.
With my first pick, I chose Cristiano Ronaldo on my left wing. Coming from Portugal, he currently plays for Real Madrid and has lead his team to the final in the UEFA Champions League.
At the beginning of the 2017-2018 campaign, fans of soccer thought that Ronaldo was too old and on the decline. But, he has turned it around greatly, making sure that fans know that Ronaldo is still on the top of his game.
If you're still questioning my pick of Ronaldo, just watch his beautiful bicycle kick goal in the first leg of the Champions League quarter final against Juventus.
My next pick was Swedish striker Zlatan Ibrahimovic. After playing for multiple teams over the course of his career, he now plays for the Los Angeles Galaxy.
In his team debut, with the team down three goals, he came off the bench to help lead the comeback effort against Los Angeles Football Club, scoring the tying goal from just below the mid-field line, and then scoring the winning goal with a clutch header in stoppage time.
I really like how tall he is for a striker and has the scoring touch, making him a great addition to my lineup.
For my right winger, I picked Mohamed Salah from Egypt. Playing for Liverpool, he has been on fire this season, and has been the main reason why his team has been so successful this year. His speed and ability to score from anywhere on the pitch makes him dangerous whenever he has the ball, it was an easy choice to pick him for my lineup.
My first center midfield player was James Rodriguez from Columbia. Currently playing for Bayern Munich, he has rejuvenated his team, taking them to the semi-final of the Champions League and winning the Bundesliga title in his first season.
I like my center midfield players to be able to shoot from long distance and pass well, something he does well at, making him a top choice for that position.
My other center midfield player was Luka Modric from Croatia. Playing for Real Madrid, he is one of the unsung heros of the team, doing a great job moving the ball to their scorers, even though he is a great scorer himself. I like players that are unselfish, so it makes it easy to like Modric.
At my center attack midfield position is Paulo Dybala from Argentina. As a young player for Juventus, he has played a huge role in their success last year, winning their league and making it all the way to the Champions League final, where they lost to Real Madrid. He brings everything you would want at that position.
My first defender position pick was Brazilian stud Marcelo from Real Madrid. A great defender for his team, he also can go on the attack to score goals because of his speed and scoring ability. He knows the right times to come up, making him a headache for opposing defenders and a great pick for me.
My next defender is Kyle Walker. The English defender plays for Manchester City, which dominated the English Premier League easily this year. He has been great playing alongside established stud Vincent Kompany and his speed makes him a great defender.
Giorgio Chiellini is my third pick as a defender. Coming from Italy, his legendary career has named him one of the best defenders that Italy has ever seen, and maybe even the world.
Being one of the centerpieces of success for Juventus since 2006, his experience and ability to defend the world's best players makes him a great piece to my squad.
My last defender is Mats Hummels from Germany. Currently playing for club Bayern Munich, he has proven that he is one of the best defenders in Europe, and still has room for improvement at a relatively young age. His strength and speed as a defender makes him a great pick.
Last, but certainly not least, is my goalkeeper David de Gea from Spain. Thought of as the best keeper in the world, he has done an amazing job keeping Manchester United relevant as his team continues to underachieve this season. He is the best player on my team, slightly edging out Ronaldo and Hummels. A great team always starts with a good keeper and I have the best in de Gea.
View Comments(1)
About the Writer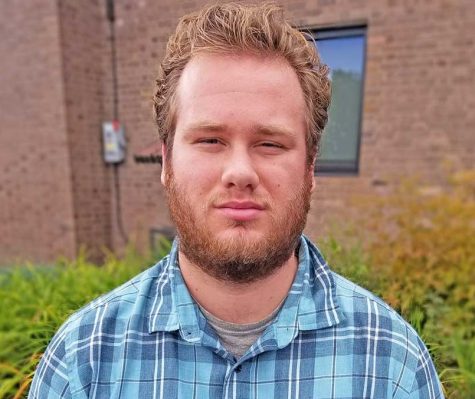 Patrick Bell, Sports Editor

Senior, Journalism
Grew up in Charlestown, RI
Fall 2017 - Present