The Pat-Down
It's the month of October, and that means the NBA season is right around the corner. I'm excited for this season for many reasons, so I'll take the time in this column to discuss them.
Let's start with talking about my favorite NBA team, the Boston Celtics.
The anticipation for this season really started when Gordon Hayward went down with a season-ending injury in the first quarter of the first game of the 2018 season.
He is now back and ready to go for this year's campaign and I cannot wait to see him play.
These Celtics look like they are going to make a deep run in the playoffs and hopefully will earn banner 18 when it's all said and done.
There's been a lot of hype going into this season, but one thing that hasn't gotten enough hype has been the potential rebirth of the Celtics versus Lakers rivalry.
This rivalry is the greatest sports rivalry in all of sports. It has spanned multiple decades of competitive basketball between these two teams, determining NBA champions, and defining hall-of-fame careers.
However, over the past couple years, it hasn't been that competitive, as both teams have been rebuilding during that span of time.
This year is different. During the offseason, the Lakers went out and signed the best player of the last decade, Lebron James. Any team with James on their side makes them automatically better, and with the Celtics at full strength to be competitive in this league as well, it will be interesting to see both teams go at it twice-a-year, maybe more.
There are going be a lot of teams that are going to be looking to be better than they were last year.
A couple that I'm excited about watching are the Utah Jazz and the Phoenix Suns.
The Utah Jazz already are a big interest of mine just based upon the run they had last year.
Second-year player Donovan Mitchell had an unexpectedly great rookie season last year, and I expect him to be even better than he was last season with valued pieces such as Rudy Gobert and Ricky Rubio. The only problem that I see for this team is that they don't have another star on the wing or guard position to help out Mitchell. That might cost them a couple of close games, but they will be a top seed in the west for sure.
The Suns landed the biggest player in the draft last year in DeAndre Ayton, both literally and figuratively.
His large stature and the amount of potential he has to be a great player makes the Suns look smart by taking him with the first pick.
Throw in other young talent like Devin Booker, Josh Jackson, and Mikal Bridges; it's going to make the Suns a fun team to watch over the course of the season.
At this point in my column, I am warning my readers to get fire extinguishers and buckets of water because it's about to get hotter than hell with my hot takes on the 2019 NBA season.
If you're new to the hot takes game, a hot take is a bold prediction that is so bold that it's on fire.
My first hot take for the 2019 season is that the Denver Nuggets reaches the Western Conference Finals against the Golden State Warriors and lose in seven.
My reasoning behind this is that the Nuggets have some really interesting pieces to their team and are lowkey a matchup nightmare for a lot of teams in the NBA.
They can stretch the floor, pass the ball and score in the paint. They are a young squad with a lot of upsides that could make a deep run for the playoffs.
My second hot take is that the Houston Rockets will barely make the playoffs as an eighth seed.
Yes, I know that the Rockets have reigning MVP champion James Harden and are one Chris Paul injury away from beating the eventual NBA Finals champions last year, but that was last year. That was their very brief window to win the title and they blew it.
This year, they have Paul coming back at age 33 with a ton of mileage on his aging body, and are asking him to be the same player he was last year and play the same amount of minutes.
He cannot do that as he will get hurt again, probably earlier in the season, and will leave the team struggling to make the playoffs.
Did this column catch fire? Were you able to put out the raging inferno that was those hot takes?
You were warned.
View Comments(1)
About the Contributor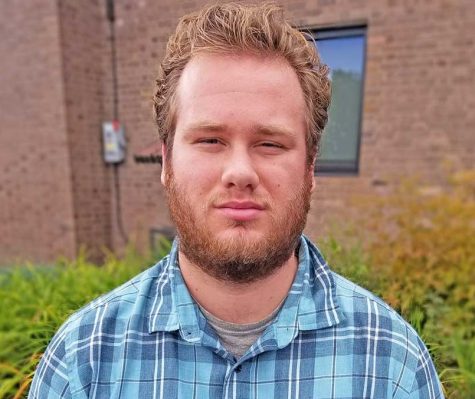 Patrick Bell, Sports Editor

Senior, Journalism
Grew up in Charlestown, RI
Fall 2017 - Present