Whitmore taking on new role as men's tennis coach
Used to wearing multiple hats, Associate Dean of Students Michele Whitmore has donned yet another: she is now the men's tennis team head coach.
Whitmore isn't new to the tennis scene. She has been the women's coach for the past nine years and counting at NVU-J. Whitmore currently ranks first with 36 wins in the program's history and has led her teams to three appearances in the North Eastern Athletic Conference (NEAC) East Division Semifinals.
What started her coaching career was her love of the sport and being in the right place at the right time.
"I've always loved the game of tennis," she said. "When I moved out here, I just saw those tennis courts and thought 'I'm going to go out there and hit the ball around.' I brought out some other staff members and we would go out and play. The director of athletics at that time saw that I went out [to the courts] and played. The women's tennis coach had just resigned a month before the start of the season, and so the AD was looking for someone to step in until they found someone to fully take over, and here I am still today, nine years later."
At the beginning, she admits that she wasn't fully skilled in coaching the sport and she was motivated to learn the techniques and strategies of the game.
Her team was in the process of rebuilding in her first year and she made it a priority to recruit female players on campus. Part of her pitch was giving all female students a shot if they had any interest in playing.
She also wanted to be able to recruit local female tennis players to Johnson. She had to teach herself how to sell Johnson to those players, and so she had to make connections with high school coaches.
Little by little, Whitmore wanted to grab one or two players each year to play for Johnson so she could create a working team of tennis players. It took her time, but she has been successful at growing and developing the program.
Whitmore will need to be able to do the same thing with the men's team. She already has the ability to coach and recruit, all she needs to do now is put it into practice.
"I totally understand where we are going to be at," she said. "A lot of this season will be similar to last year where we are hoping that some athletes from other sports will step in and help the men's team out and maybe find a passion for tennis that they didn't know that they had. We have a lot of work ahead of us. We're not going to be the most competitive team in the spring but I want us to build a foundation. I want us to be committed to getting better year-to-year, and with that comes recruiting."
For the men's team, she wants to see players really take the time to get better in a sport that she loves.
"I want them to buy in [to what we are doing]," she said. "I run the women's team like a democracy, everyone has a voice, and I want players to own their practices. Learning what they want to learn. It shows investment in something and I hope that leads to a positive experience. I want them to be able to be proud of what they can accomplish on the court."
About the Contributor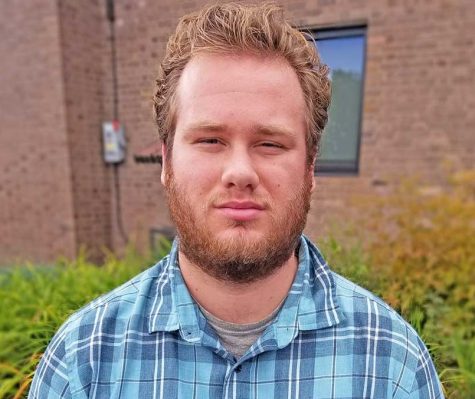 Patrick Bell, Sports Editor

Senior, Journalism
Grew up in Charlestown, RI
Fall 2017 - Present