Tomfoolery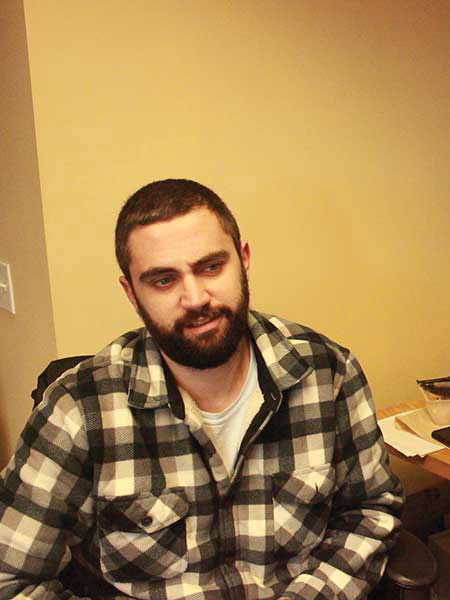 Traditionally in professional sports, a team can never have too much talent. Acquiring and developing as much talent as possible is essentially the primary directive for roster construction. But can a team, particularly in the National Basketball Association (NBA), have too much depth? During the opening weeks of their season, the Boston Celtics appear to be the perfect test subject for this hypothesis.
The Celtics are in a unique position. They have returned nearly their entire squad from last year, only adding and subtracting a few rotational players who rarely impact a game. However, it still feels like an entirely new team. This is largely because the previous offseason's key additions, point guard Kyrie Irving and forward Gordon Hayward, have yet to cement their permanent roles in the lineup.
Both former all stars are coming off of injury-marred campaigns. Hayward, who was expected to be the secondary scorer to Irving, infamously fractured his ankle in gruesome fashion just six minutes into his first game in Celtic green. Irving excelled through 60 games before knee surgery ended his season prematurely, forcing him to miss the playoffs.
While the absences of both stars limited Boston's potential in the short-term, it provided an opportunity for their plethora of prospects to rapidly develop as they were forced to fill a large void. Fortunately for everyone involved, the young Celtics flourished within their expanded responsibilities.
Given their age and inexperience at the time, forwards Jayson Tatum (20) and Jaylen Brown (21), and guard Terry Rozier (23), could have easily crumbled under the newfound pressure. But night after night they more than capably filled the shoes of Hayward and Irving. Analysts throughout the industry declared it a lost season, but the trio, along with a handful of remaining veterans, led the team to within one game of reaching the NBA Finals.
Each player established themselves as burgeoning stars in their own right. But the probable returns to form of Hayward and Irving means they will see their usage decline in the 2018-2019 season. Tatum and Brown have remained in the starting lineup, but Rozier, whose stock was amplified the most, will head back to the bench. How will they respond to this modification?
In addition, the Celtics have many other important players who will need to see the court regularly. Starting forward/center Al Horford will likely be affected the least, as he is far and away the most skilled big man they have. But newly re-signed guard Marcus Smart, forward Marcus Morris and center Aron Baynes all will factor prominently in each game. That adds up to nine starting-caliber players, and, in case you're unaware, only five can play at a time.
The most likely problem this team will face due to its overabundance of basketball resources will be ego. As much as professional athletes can put on a tough façade, they are still human beings. At one point in their lives they were the best player on their team and were treated as such. Our society places them in such high regard they are often coddled and placed on a pedestal, which can lead to an overinflated sense of self-worth and a fragile psyche. They are also all uber-competitive and yearn for every opportunity to succeed.
Further complicating matters is the issue of money. Most of these players will be signing one or two more contracts in their future, so every performance can dictate their expected earnings. Without proper playing time, some could feel they are missing out on additional millions.
The key to averting these potential obstacles is Head Coach Brad Stevens. He has proven himself to be one of the best in the business at his trade, but this season provides a new challenge. The onus will fall primarily on him to keep the egos in check while also satiating their competitive desires. To do so, Stevens must convince the entire roster, top to bottom, to buy into his team-first philosophy of basketball. If he succeeds, the Celtics likely be making a trip to the NBA Finals. But should he fail, the team could look vastly different this time next year.