Tomfoolery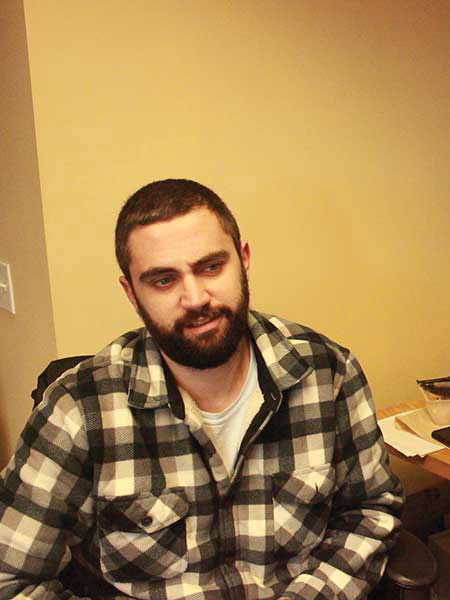 For the last 13 years, the NFC East division has been the definition of parity in the National Football League (NFL), as it hasn't had a repeat winner during that stretch. However, heading into the 2018-2019 season, the Philadelphia Eagles appeared poised to break that streak. Unfortunately, their performance has fallen off so severely that the odds of them defending their title are slim-to-none.
The previous season, the Eagles won their division in dominant fashion finishing with a record of 13-3, four games ahead of the second-place Dallas Cowboys. They then went onto defeat the New England Patriots for their first Super Bowl in team history.
Typically, in the NFL, the defending champion has their roster and coaching staff pillaged by opposing teams during the following offseason. Those whose contracts have expired often get overpaid as the rest of the league tries to imitate the most recent success they have witnessed. But this wasn't the case for the Eagles, as the majority of their impact players were either young, signed long-term, or both.
If anything, the team improved through this period, at least on paper. Star quarterback Carson Wentz, who missed the playoffs with an injured knee, was expected to return to form. Should he be unable to do so, Philadelphia re-signed his backup Nick Foles, who won the Super Bowl's Most Valuable Player award. In addition, they also had left tackle Jason Peters and middle linebacker Jordan Hicks back with the team after injury-plagued years.
Through free agency and trades, they added former Pro Bowl players in defensive linemen Michael Bennett and Haloti Ngata and wide receiver Mike Wallace, while drafting tight end Dallas Goedert. The offseason departures were minimal, as the only key players the roster lost were cornerback Patrick Robinson, running back LeGarrette Blount, defensive linemen Vinny Curry and Beau Allen, and tight ends Brent Celek and Trey Burton. But no one expected them to be missed, for they seemed to have more-than-capable replacements.
Despite the optimism within the organization, the city and the entire fanbase, the current season has been a colossal disappointment due to a myriad of issues. Many of their primary contributors have regressed, but no one more than the quarterbacks. Foles started the first two games while Wentz continued his rehab and was putrid. Wentz's eventual return was an upgrade, but he has yet to resume his MVP-caliber play of 2017. In addition, the offensive line has looked like a shell of their former selves, falling from one of the league's best units to one of the worst and undoubtedly contributing to the decline in quarterback play.
Perhaps the most critical loss was offensive coordinator Frank Reich, who departed upon being hired by the Indianapolis Colts to fill their head coaching vacancy. It's nearly impossible to gauge a coordinator's impact on a team from the fan's perspective. But Philly's once explosive offense has since lacked creativity, and he was a strong mentor for Wentz during their two years together.
While last season's Eagles proved to be miraculously resilient, persevering through the injuries of Wentz, Peters and Hicks etc., the current squad appears to have no such mettle. Yes, Wentz has been able to stay healthy (knock on wood), but the rest of the team has been absolutely decimated. The current injured reserve list is far too long to name in full, but it includes numerous starters like strong safety Rodney McLeod, running back Jay Ajayi, cornerback Ronald Darby, defensive end Derek Barnett and Wallace. And that's just the guys who are out for the season. On a week-to-week basis, the team has had very few consistently healthy players. For example, heading into their next game, they could potentially be without their top five cornerbacks.
A few weeks ago, before their most recent losing streak, the Eagles' management sought help via the trade deadline. In an effort to spark the offense, they traded their third-round pick in next year's draft to the Detroit Lions for wide receiver Golden Tate. Tate, a free agent after the year, has made a minimal impression and the team hasn't won since his arrival. In all likelihood, he will sign with another team in the offseason and the draft pick, a valuable asset, will have been wasted.
Thanks largely to the dearth of talent within the NFC East, it is still possible for the Eagles to win the division, but it is highly improbable. Frankly, it might be in their best interest to bench Wentz to preserve his health, which subsequently would help them continue losing and net a better draft slot. But they're under so much pressure to win that the odds of them taking this route are remote.
As a diehard fan of this team, this rollercoaster of a season has been anything but enjoyable. But honestly, I never thought I would see them win a Super Bowl. That singular moment brought me so much joy I can tolerate a couple years of disappointment. However, the fans in Philadelphia have never been known for their patience or contentment, so if the Eagles don't rebound soon, there could be drastic changes throughout the organization.