SUNY-Delhi joins the NAC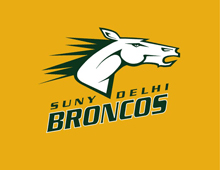 State University of New York-Delhi was named the ninth member of the North Atlantic Conference, starting in 2019-2020.
Delhi joins the NAC along with Northern Vermont University-Johnson, NVU-Lyndon, SUNY Canton, Thomas College, Husson University, UMaine-Farmington, UMaine-Presque Isle and Maine Maritime Academy as full-time members.
SUNY-Delhi is located around the middle of New York in the Catskill Mountains, about an hour away from the border of Pennsylvania and a couple hours away from New York City. They currently offer 19 men's and women's sports, 11 of which will be sponsored by the NAC in the 2019-2020 academic year. Men's and women's basketball and women's softball will participate in the American Collegiate Athletic Association next year but will participate in the NAC in the year following.
They are currently an associate member of the NAC in six sports: men's and women's tennis, men's golf, men's tennis, men's lacrosse, and men's and women's track and field.
2018 is Delhi's first year as a member of NCAA Division III provisional school. What that means is that they can operate like a member of the NCAA while achieving the benchmarks necessary to fully become a NCAA member, as early as the 2021-22 academic year. They can compete for NAC championships but cannot compete at the national level until they are an official member.
NVU President and NAC President's Council Chair Elaine Collins was thrilled with the announcement of Delhi joining the conference.
"We were impressed with their academic programs and commitment to providing an exceptional scholar-athlete experience, and we believe Delhi will be a great addition to our growing conference," she said.
Associate Dean of Athletics Jamey Ventura is excited for the Delhi Broncos to join the NAC and what it could mean for the future of the conference.
"We're continuing to expand the North Atlantic Conference," he said. "And so, we're going out and asking different schools out there and talk them into joining the NAC. Ideally, what we want to do is have an east and west division. Right now, we are at eight teams but we're trying to get to 12. It depends on the sport but for basketball, where all the schools offer that sport, you can do a round robin within your division. If we can get to that point where we have six east and west schools, one of the good things about it is that it can reduce some of the travel. Right now, if you look to our two extremes, you've got SUNY Canton all the way in upstate New York, and University of Maine-Presque Isle at the top of Maine. When they have to play each other, it's a 12 hour drive. So if we can get an east and west division within the conference, now your trips are five-to-six hours at most."
Even though the NAC lost teams to other conferences last year, Ventura knows that the conference has a promising future.
"It's an exciting time to be in the NAC. I know a year ago we lost four teams in the NAC, we scrambled and got two quality teams to get to eight, but it moved our geographic footprint even larger. Our new goal is to get that east and west division. It will really solidify the conference."
About the Contributor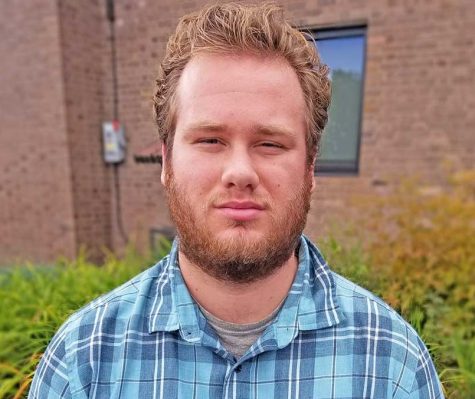 Patrick Bell, Sports Editor

Senior, Journalism
Grew up in Charlestown, RI
Fall 2017 - Present