The Pat-Down
The NBA has been weird this year with teams not living up to the hype, players blowing away their expectations, strange storylines and everything in between.
Let's start with my favorite team in the NBA, the Boston Celtics.
They have been spending most of their time early on in the season trying to figure out the kinks within their team.
With Gordon Hayward and Kyrie Irving returning from season-ending injuries, most fans thought the Eastern Conference would end up in the Celtics hands. Instead they have been hovering over .500 with bad losses to teams that won't even taste the postseason. To their credit, it is tough to balance great talent on a team, as a lot of their guys can play big time minutes for any other team in the NBA. Marcus Smart has taken over for the injured Jaylen Brown and it has worked well, seeming like they have gotten back to their winning ways.
We will see if this continues and if they can grab the top seed in the Eastern Conference, and end up in the NBA Finals like many had predicted.
The biggest storyline so far this year has been the Jimmy Butler situation.
For those who don't know, Jimmy Butler started out his career in Chicago and has risen to become one of the best players in the NBA.
The Bulls haven't been really competing for anything besides top draft picks since early 2010s, and they needed a change. They then traded Butler for draft picks and Zach Lavine to Minnesota. With emerging stars such as Andrew Wiggins and Karl-Anthony Towns alongside Butler, many thought they had made the move that would put them in contention for a championship.
Many were then proven wrong when they had an underachieving season and were bounced early in the playoffs. Fast forward to before the 2018 season, where Butler then called to be traded from the team and went off during practice, calling out his teammates and front office members of the Timberwolves. These actions seemed to be uncalled for and not in the norm for NBA teams to experience during a long season. Many thought that he would be traded soon after but were proven wrong when he remained on the roster for a month until he was traded to the 76ers.
For me, it seems like Butler isn't the type of guy that I would want on my team based upon the information leaked out over the course of this season. He seems like he acts like the best player on a championship squad, when in reality he is the third-best player at most. The 76ers' situation has so far worked out for him, but it will be interesting to see what happens going forward.
Another thing, Luka Doncic is an absolute stud.
The funny thing is, he is only just a rookie! He looks older than his age and plays like a wise veteran player.
He is an obvious choice for rookie of the year and could possibly make an All-NBA team if his team, the Dallas Mavericks, make the playoffs this year.
Looking back on it, it is a shock that he was passed up and traded during the draft last year. I can understand why he wasn't drafted over talented big man Deandre Ayton, but I thought he would fit in well with Sacramento at the two pick. They ended up passing on him for Marvin Bagley and the Atlanta Hawks picked him but traded him for the draft rights for Trae Young and a first-round pick in this year's upcoming draft. In the end, I think he will be the steal of the draft and become one of the best players in the NBA.
The Golden State Warriors have been intriguing this season more than usual due to team chemistry problems. During a game in which they played the Los Angeles Clippers, Warriors players Draymond Green and Kevin Durant got into it as time expired.
It seemed like it got very personal and it led to Green getting suspended for one game. Along with this incident, they haven't been really in sync as they have underachieved with a poor record to start their season.
We will see if they can pull it together before the season ends and end up with another NBA Championship.
About the Writer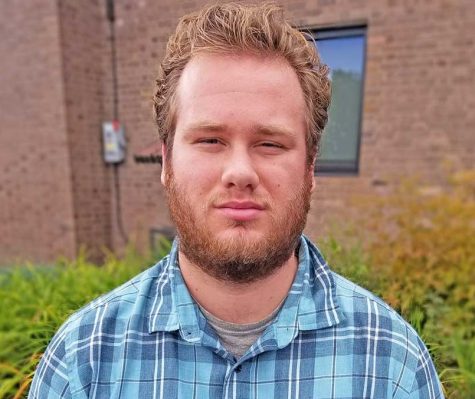 Patrick Bell, Sports Editor

Senior, Journalism
Grew up in Charlestown, RI
Fall 2017 - Present