Tomfoolery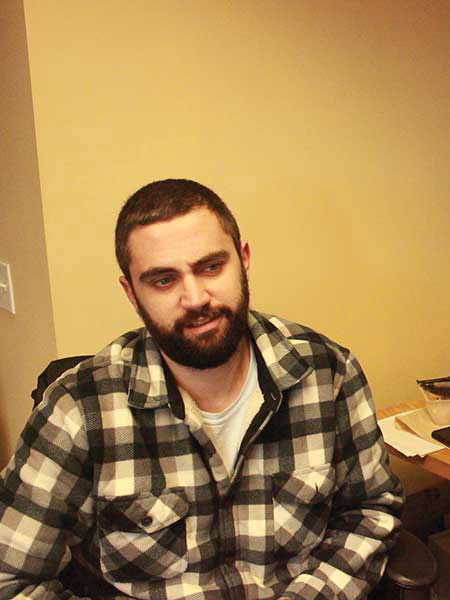 Over the past several years, the National Football League (NFL) has supposedly made numerous changes to their policies regarding the handling of instances of domestic violence involving their employees. Investigations are allegedly more thorough, while the punishments are definitely more severe. But the most recent saga involving the now former running back of the Kansas City Chiefs, Kareem Hunt, shows that these alterations could be more superficial than anything, and that NFL Commissioner Roger Goodell still values his league's public image above all.
On Nov. 30, TMZ released a video that showed the aforementioned Hunt in a hotel hallway violently shoving and kicking a woman after she struck him in the face. The footage was reportedly from this past February, and it is unknown as to how or why it is just now surfacing.
In the following hours, Goodell and the NFL placed hunt on the "Commissioner Exempt List," which is essentially where they hide players while they investigate their actions further. When on this list, Hunt cannot play, practice or be with the team in any capacity and will not be paid.
Shortly after the NFL's announcement, the Chiefs outright released Hunt, meaning he is a free agent and eligible to sign with any team. It was a shocking move, for in his almost two seasons in the league, Hunt has been an absolute star on the field for a team with legitimate Super Bowl aspirations. Cutting him will assuredly hurt their chances at achieving their ultimate goal.
These reactions and decisions by the NFL and the Chiefs are not unprecedented. What makes this situation unique is that they've known about Hunt's altercation since it happened in February, yet only took action when the video was released.
Apparently both parties interviewed Hunt following the incident, but not the woman he assaulted, and they were satisfied enough by his answers to determine he didn't need to be disciplined. Also, neither the league nor the Chiefs had seen the video, which is the crucial element here. The only time the NFL justly punishes a player in these situations is if there is a video of it made available to the public, forcing them to launch into damage control mode.
But how did TMZ obtain the footage while the NFL, a billion-dollar industry, could not? The answer appears to be that they either didn't try very hard or didn't want to expend the resources necessary to do so. Yet this is an organization that spent millions of dollars trying to prove that New England Patriots quarterback Tom Brady used slightly underinflated footballs.
The Chiefs, who claim they released Hunt because he lied to them about the details of his incident and not because they were trying to save face, have a perfect example of this absurdity in their own organization. Their star wide receiver, Tyreek Hill, plead guilty in 2015 for the domestic abuse of his pregnant girlfriend. At the time Hill was in college, and the crime occurred in his home so there wasn't any video.
He was kicked out of school and sentenced to three years of probation before eventually being drafted by Kansas City and becoming one of the best players in the NFL.
The details of his violence are even more heinous than what is seen in Hunt's, yet one is employed while the other is not.
The NFL also appears to take these crimes much more seriously if they are committed while the player is employed by them, rather than still in college.
Cincinnati Bengals running back Joe Mixon punched a woman in the face at a bar while attending Oklahoma University. Video of the punch is readily available, but he was still drafted by the Bengals and is their starting running back today.
Former Baltimore Ravens running back Ray Rice is the most infamous of NFL domestic abusers and also the clearest example of Goodell's hypocrisy and incompetency when handling them.
In 2014, Rice was indicted for third-degree aggravated assault on his fiancé and he was suspended only 2 games. But when the video was released months later and showed him knocking her out cold and dragging her limp body out of a hotel elevator, he was put on the "Commissioner Exempt List" before having his contract terminated by the Ravens. Rice never played in the NFL again.
Time and time again, Goodell has shown that money is the only true motivating factor in his decision making.
Throughout the Hunt saga, he has yet to make any public statements or appearances, continuing to tarnish his blemish-filled legacy. But none of this will ever truly harm him because he makes the NFL owners (his bosses) so much money, and that's all they care about. It is beyond obvious that changes need to be made surrounding this entire issue, but as long as the money keeps flowing, the people with the power to create the change will continue to sit on their hands and only act when absolutely forced to.