The Pat-Down
The NBA is absolutely bananas right now and I love it.
There is absolutely no dull moment for the league. There is always something happening that is newsworthy, and right now, the biggest news in the league is Anthony Davis requesting a trade away from his current team, the New Orleans Pelicans.
Anthony Davis isn't just the best player on his team, he's one of the top three players in the entire league. At age 26, he has just entered the prime of his career, and he has the potential to accomplish quite a few things before he retires.
The thought with many fans around the league is that Davis won't accomplish a whole lot while on his current team. They haven't been a great team during his time there, as they have only made the playoffs twice during his career, and other than Demarcus Cousins, they haven't brought in another All-Star player to make their team a legit playoff contender.
To the Pelicans' credit, they have brought in solid role players to build around like Jrue Holiday and Julius Randle, and have made them a decent team. There is also some blame to Anthony Davis himself, as he has dealt with injuries throughout his career that has taken them out of playoff contention.
It doesn't really matter now what the Pelicans tried to do as Davis wants to be traded to a contender, and one of the top teams in contention to land him is the L.A. Lakers. They have that opportunity this season until the trade deadline, which is a couple days away. Will they land him though is the real question, as the team does have the pieces to give a fair deal to the Pelicans, but they don't have the best pieces to trade away compared to some of the other teams in the league.
The Boston Celtics have arguably better pieces to give to the Pelicans, but two major factors are blocking him from becoming a Celtic right now.
The first thing is that an NBA team is allowed to have two players under the Designated Player Rookie Scale Extension, but only one of those players can be acquired through a trade. Anthony Davis and current Celtic, Kyrie Irving, both fall under that rule and Irving was traded to the Celtics in the 2017 offseason, which makes it impossible to obtain Davis unless they trade Irving for Davis.
The other thing that is blocking this trade is that Davis is rumored to have said that he doesn't want to be traded to Boston. He is worried about the current state of the team with Gordon Hayward still having trouble returning to his true self after his season-ending injury a year ago, and Irving is rumored to possibly move on from the Celtics after this season.
These are valid concerns for him to think about, but ultimately he has no say until his contract expires when he can choose where he wants to go. So there is still a trade that is possible before the deadline for the Celtics.
There are other contenders like the 76ers and the Knicks that could offer something to them, but I think in the end that the Lakers have the best shot of landing and keeping Anthony Davis.
The have the pieces to trade for him, with Lonzo Ball, Brandon Ingram, and a couple of first-round picks available to make the trade fair for both sides. Lebron James also is getting older and needs a player at his level to help with the load of carrying a team to the NBA Finals. Davis would be a great fit for that as his prime has just started. Plus, L.A. is the perfect scene to raise an NBA career to a whole new level and I think that's what Davis is trying to do.
Being a Celtics fan, it kills me to say that L.A. is a better fit for Davis. But it's hard to ignore the facts, and it leads to the Lakers trading for him and become a contender once again.
About the Writer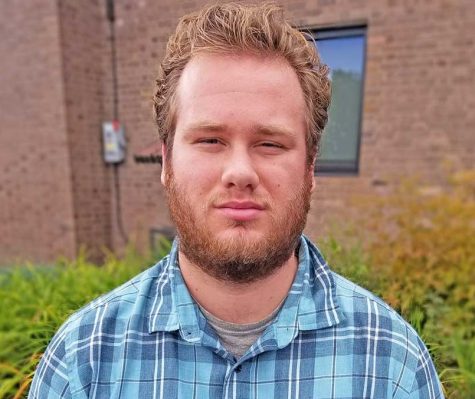 Patrick Bell, Sports Editor

Senior, Journalism
Grew up in Charlestown, RI
Fall 2017 - Present