The Pat-Down
Ever since former New England Patriots tight end Rob Gronkowski retired from the game of football at the end of last season at age 29, people have speculated that he might return at some point this season.
During his career, he was a beast at his position and one of the best players ever in football. He recorded 521 receptions for 7,861 yards, and 79 touchdowns. He had earned first-team all-pro four times and has won three Super Bowls. In Super Bowl 53, he had the big 30-yard diving catch to set up the game winning touchdown.
Despite having an off year with the Patriots, it would seem odd that a 29-year-old Gronk would want to retire with some gas still left in the tank.
Fast forward to Aug. 27 when it was hyped up for weeks that Gronkowski had a big announcement to make. Many speculated what that announcement could be, from coming back to the NFL to a new career in wrestling. Instead, he announced that partnership with CBD Medic, a company that uses cannabis to treat pain.
I wasn't shocked that he had an announcement regarding some kind of partnership. What was shocking was that he revealed another side of the tough, but happy-go-lucky person that we all knew him for.
During his speech, he became extremely emotional about his time in the NFL, specifically about the pain he dealt with the amount of injuries he sustained. He talked about an experience during Super Bowl 53 where he injured his quad in the first quarter. He went on to say that he could barely walk afterwards, slept only five minutes that night, and that entire month, slept no more than 20 minutes a night due to the pain.
He went on to say while fighting back tears, "I want to be clear to my fans. I needed to recover. I was not in a good place. Football was bringing me down, and I didn't like it. I was losing that joy in life."
Imagine hitting the highest of highs making the crucial catch to set up the game-winning touchdown to win the Super Bowl, and the lowest of lows with unbearable pain caused by the game you spent your life working on to get to that point to be a champion. I can't even imagine the hell-like feeling.
A couple days prior to that announcement, star quarterback Andrew Luck, just entering his prime with the Indianapolis Colts, announced his decision to retire from football at age 29.
The announcement was shocking to say the least, due to how much that people thought he had left to give to the game of football. But he had enough, as he sustained major injuries throughout his career.
During his announcement to retire, he was holding back tears saying, "This is not an easy decision. Honestly, it's the hardest decision of my life. But it is the right decision for me. For the last four years or so, I've been in this cycle of injury, pain, rehab, injury, pain, rehab, and it's been unceasing, unrelenting, both in-season and offseason, and I felt stuck in it. The only way I see out is to no longer play football."
Both Gronkowski and Luck had a ton in common with their retirement from the game. But the big point is that the physical injuries took a major toll on their mental health.
I love sports. They are my passion and hopefully someday I can work at a job covering or working with them. But if I was in these athletes' position, I can understand and fully support why they would be in a position where they needed to retire.
Mental health has become an emerging issue in athletics. The NBA has seen and talked about mental health issues with many of their players, most notably Kevin Love. He has dealt with anxiety issues during his career, needing counseling to continue playing the sport.
NBA commissioner Adam Silver has talked about players health, and has said, "When I meet with them, what surprises me is that they're truly unhappy."
I wouldn't be shocked if more and more players retired due to mental health problems, with still a lot left physically to play multiple years. These players, especially Gronkowski and Luck, have worked hard to get to the NFL, put their bodies on the line and made a lot of money to live comfortably for the rest of their lives. They deserve to walk away with their health intact. It's smart, and the only negative of doing what Luck and Gronkowski did are morons who think that it's pathetic to retire because of their health.
When Luck's announcement went public, it was during a Colts home preseason game and was booed off the field due to his decision. It wouldn't shock me if those same fans who booed, were also on the side of Indiana University legendary men's basketball coach Bob Knight in 2000, when controversy arose when he was caught on camera choking one of his players.
I really hope that at some point we can get around to working to improve conditions for players to get help and create a safe environment to talk about mental health. It can help prolong careers and maybe save lives too.
About the Contributors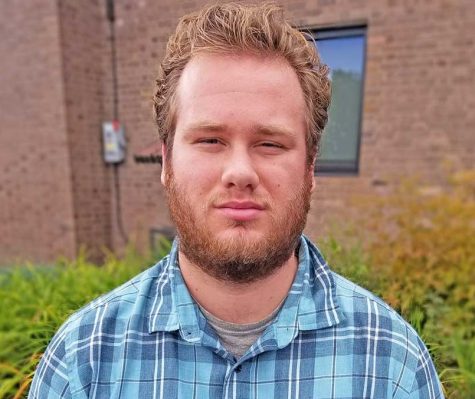 Patrick Bell, Sports Editor

Senior, Journalism
Grew up in Charlestown, RI
Fall 2017 - Present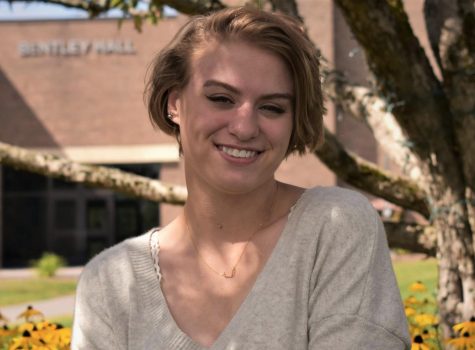 Adriana Eldred, Photo & Web Editor
Senior, Journalism & Studio Art
Grew up in Craftsbury, VT
Spring 2018 - Present

I got a black eye and mild concussion in Las Vegas during a rugby...