Women's soccer hungry for success in 2019
The women's soccer team is back on the field in Johnson under Head Coach Andrew Lafrenz.
Coming off a year in which they went to the playoffs, Lafrenz is looking to duplicate that success and climb further to the NAC Championship. One of the keys to do that, he believes, is team chemistry.
"One of the things we just saw is focusing on team chemistry, making sure we are treating each other with respect, that the communication lines are wide open, and just being a good soccer family," he said.
It's not easy with a big group of girls, we have 20 kids and we are all individuals. We all have good days and bad days, that's to be expected. We also have to find a way to come together for two months to work hard, be positive, and support each other. Those are easy things to say, and you got to work at them in real life. We are putting a lot of focus on that, and so far, we are having a much better time because of that mindset. We are bringing a much clearer focus to practice, and much more energy, so that aspect of our effort has so far [paid off]. The way that we are handling each other and our relationships, and our teamwork is really great."
Senior Andrea Mercer has noticed that team chemistry has been key this year as well.
"I think this year is different because our team dynamic overall is a lot stronger and more positive," she said. "We definitely have a better outlook for this year compared to previous years."
One of the incoming freshmen is Madelyn House. In a matter of weeks, she has felt at home with this year's team.
"Coming in as a freshman, I'm excited to see what this team can do," she said. "I have a good feeling. It's very refreshing when bonding with these girls. I'm already so close to a lot of them. It's very nice."
The team has experienced many departures in the transition from last season to now. One of those departures has been Kelsey Cauchon, who was named to NAC Second-Team All-Conference in 2018.
Despite those losses, Lafrenz believes that they can work with what they have this year.
"Kelsey was a great player and someone who we will miss. The big word is team, [and with that] can we fill those big gaps together and figure this stuff out," he said. "Kelsey didn't do the things she did by herself, she did that with all of us. We got to find new people to step up into that goal-scoring mindset. I think we have a couple players that can do really well in that. You're going to see more of an offensive mindset from Christina Wheelock this year. She's been a defender for three years, but she's got some great offensive talent. We haven't had a need for her to go up top in the past, so this year is her year to showcase that. We shuffle the deck, and we give players opportunities that they have been working for and earning, so that change is really exciting. I'm excited for Christy and a couple of our attacking players to step into that void, and I expect our team to figure out how to make that work again."
Mercer believes that the team has both incoming and returning players that could fill multiple roles, which is one of their strengths.
"We have a lot of players that can play multiple positions," she said. "I think it's going to be a season of testing and see what works the best."
Despite it being so early in the season, Lafrenz is happy with the team. "I'm proud of this group, the way we started out, and the effort they are putting in to be stronger individuals, therefore being stronger teammates," he said. "It's been a big focus and it's hard to do. They are being really mature and thoughtful about it. I'm really looking forward to what we can accomplish on the field."
About the Contributor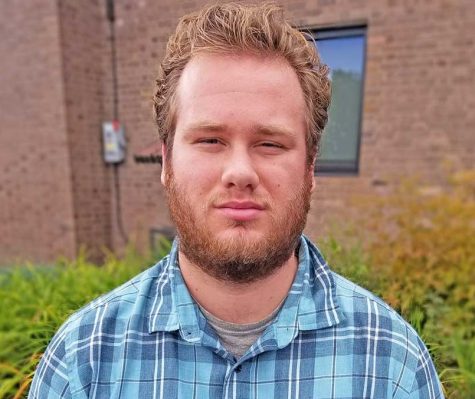 Patrick Bell, Sports Editor

Senior, Journalism
Grew up in Charlestown, RI
Fall 2017 - Present