Michon hired as assistant athletic trainer
The Northern Vermont University-Johnson athletics department hired a new assistant athletic trainer for the start of the 2019-2020 sports season. Ben Michon joins the Badgers' athletic department after graduating from Lasell College with his Bachelors in Science for Athletic Training this past spring.
Michon will primarily be working with the men and women's soccer teams, women's basketball and softball this academic year. When asked about what he is looking forward to here at NVU-Johnson, Michon said he is most looking forward to getting to know each of the athletes he works with. One of his favorite parts about being an athletic trainer is building relationships with his athletes during the daily interaction and check-ins.
Michon is also the strength and conditioning coach for athletes. He is looking for a tight program infrastructure with the athletes and will be using programs from the training application called "Volt." This app will help structure programs for both teams and individual work. The programs will be tailored to fit each individual to make sure they are working towards their goals in a safe manor.
"I would like to get more continuity so we can have more structured team lifts to help build our programs." Michon plans and writes programs that span from two weeks after the regular season ends to two weeks before the new season starts.
Prior to his graduation, Michon worked with the women's basketball team, women's volleyball and the men and women's lacrosse teams his junior and senior year at Lasell. He also worked with the football team at The College of Holy Cross as well. Michon's role was working with athletes to help them get back onto the field when they were ready to play.
"That was a pretty cool rotation," Michon said, about his time with the football team.
He spent time at Saint Sebastian's School in Needham, Masschuetts. There he focused on athlete recovery and training for basketball, ice hockey, baseball, and lacrosse teams.
"I love hockey," said Michon. "The hockey there was insane. The ice hockey team is one of the top-producing teams for professional players."
At the start of his clinical rotation in his sophomore year, Michon was working at the Rivers Day School, also in Mass. He primarily worked with soccer, field hockey, football, basketball, and ice hockey athletes ranging from sixth grade to varsity level teams.
Michon is currently working with the men and women's soccer teams, as well as volleyball. He will begin strength and conditioning practices with the teams soon. He is happy to be a part of a great athletic program and school community as well.
"Everyone here has been so welcoming. Everyone wants to continue to help build a great program and I'm excited to help do that," said Michon.
About the Contributor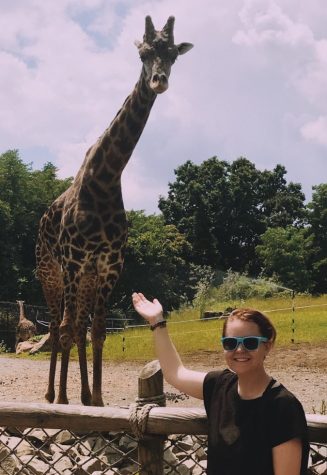 Allison Irons, Sports Editor
Senior, Pre-Law & Journalism
Grew up in Middle Town, NY
Fall 2019 - Present

My spirit animal is a Narwhal because they are the aquatic unicorns!