Men's basketball back with height and athleticism
It's a new season for the men's basketball team under fifth-year Head Coach Miles Smith.
Last year's team struggled for a majority of the season, but a late-season push with wins against NVU-Lyndon and SUNY Canton gave them a chance of making the North Atlantic Conference (NAC) playoffs heading into their final three games. Unfortunately, they weren't able to capitalize and missed the playoffs.
This year, Smith is hoping with the recruits that he brought in, and the returners coming back, they will be able to get over the hump and make the playoffs for the first time since 2016.
"We have a lot of size and a lot of athleticism, and I think defensively was one of the things that we really struggled with last year," he said. "We gave up a lot of second chance points and also not being able to finish defensive possessions. One of the biggest things is to recruit height and athleticism to give us a better advantage to make our field goal percentage better. I think we did that. Really, it's just about us getting better every day. If we can continuously get better and play together, I think based on the amount of work and effort that we put in, we should be pretty excited about the end of the season."
Smith noted that with a lot of new faces tied into some new offensive and defensive packages, it will be a year of patience and teaching. He hopes his returners can help with that.
"Yesterday was our first practice, and we got to see a little bit of how much more teaching do we need," he said. "Outside the coaching staff and myself, we are going to be relying heavily on Tyhee Taylor and Robert Dubose to help out with some of the offensive understanding, as well as Javon Daniels and Lawson Ouellette."
Dubose was the driving force for the team last year. He was third in the NAC in scoring with 17 points a game, and averaged 5.9 rebounds and 1.1 assists per game. The team is looking for him to contribute at the same pace as last year, if not higher.
Taylor was a nice addition to the team last year, contributing six points, 3.8 rebounds, and 1.6 assists per game. He should be able to take a big step in the right direction in his second year, both as a player and as a leader.
A new face that will be hard to ignore this year is 6'7" transfer Zach Shedd. The team hopes that his IQ and height will lock down the Badgers defense.
Kiyl Mack is an incoming freshman looking to contribute in Smith's new system. Mack hails from Chester, Pennsylvania, and was a member of the Archbishop Carroll varsity basketball team. He was an impact player for them and earned All-Delaware County honors. With his athleticism and height for a wing player, he should be able to make an impact.
Freshman Dylan Young comes from Lyndonville, Vermont, and played four years at Lyndon Institute. In those years, he became a standout player as he was named to the Caledonia Dream Dozen and earned a spot on the Vermont Basketball Coaches Association North/South All-Star Game. He is familiar with Coach Smith and the program, as he attended Smith's basketball summer camps back in his high school days. His quickness and shooting should make him an offensive threat for the Badgers.
To start the season, the Badgers play two back-to-back home games against Massachusetts College of Liberal Arts on Nov. 8 and Vermont Tech on Nov. 9, as part of the NVU Classic. The team then travels to Plymouth State College on Nov. 12 and Curry College on Nov. 15. On Nov. 22 and 23, the Badgers will be playing in the Granite City Shootout at the Barre Auditorium against Castleton and Vermont Tech. To finish out the month, the Badgers will host Middlebury College on Nov. 26, a program that made the NCAA tournament and was at one point ranked in the top 25 in all of Division III college basketball last year.
With the group that Smith has pulled together, it's an exciting time to be a Badger.
If our guys can continue to work and learn, I think by the end of the year it should be an exciting time," he said. "These guys are a little bit different. They got it from the mud, and so they are built a little bit different."
About the Contributor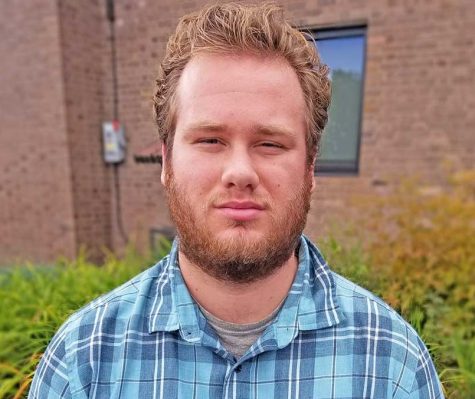 Patrick Bell, Sports Editor

Senior, Journalism
Grew up in Charlestown, RI
Fall 2017 - Present