The Pat-Down
Tom Brady, quarterback for the New England Patriots, is officially a football bachelor.
The Patriots had a disappointing season. They started hot, winning their first eight games, but their offense became more and more of a liability and struggled to finish the season strong. They dropped to the third seed in the playoffs and fell to the eventual AFC Championship finalist Tennessee Titans in the Wildcard round.
Several key departures and injuries on the offensive side of the ball led to inexperienced players rising to new roles that, at the end of the day, weren't able to consistently produce for the team.
Now that the season is over, many have speculated on what Brady will do next year, as he is an unrestricted free agent and could potentially sign with any of the 32 teams in the league. He has left his future in doubt, as he refuses to comment on whether he will return to the Pats for the 2021 season.
This speculation officially started in the 2020 off-season. Just before training camp, Brady restructured his contract to be up at the end of the season, and on top of that, he put his Brookline, Massachusetts, house up for sale. Originally, many reporters and fans downplayed the news. But as the season has progressed, we have seen him visibly frustrated with the offensive talent surrounding him, and have started speculating when he could go.
Keep in mind that Brady turns 42 just before the 2021 season, and doesn't have much time to be a part of a rebuild. The Patriots aren't a team that needs a full rebuild, as their defense is elite and their offensive line is good enough. As of Jan. 27, it doesn't seem any major personnel changes are coming, so Brady would have his head coach Bill Belichick and offensive coordinator Josh McDaniels back for at least another season. But, if the team can't put in any new offensive weapons, specifically at the wide receiver position, things might get dicey.
Now, I have no idea what goes through Brady's mind on a daily basis; I can only speculate. But it seems he is trying to test the market just for the sake of testing the market. For close to 20 years, he has played for one team, in one region, under one head coach and owner. Despite having an unprecedented amount of success in New England, he could just be bored and looking for something different with another organization.
Although I am a huge Patriots fan, I can completely understand why he would like to test the waters. It's like dating in your late teens and early 20s, where you see what you like and don't like with the multiple people whom you date. Brady should use this free agency time by using his NFL Tinder app and swiping right and left on the teams that are in the league and seeing whom he matches with.
For many years, Brady has put the team first, and his own individual brand second by a very wide margin. That loyalty and commitment to the Patriots has made him a sports icon in New England.
The same goes for NBA all-star Lebron James at the very beginning of his career, putting team first and brand second. After several seasons carrying the organization in Cleveland, which grew his status to an iconic level in Cleveland, he then began to put his brand first and the team second, due in part to the poor talent the organization put around him. That eventually led to his leaving the Cavs to go to the Heat to play with his very talented friends Chris Bosh and Dwayne Wade. That move catapulted his fame to a new level, for better and for worse.
It could be possible that Brady watched what happened with James a decade ago and wonders what could be if he changed teams and focused more on his brand. If he went to a bigger market like New York, Los Angeles, or Dallas, imagine what his image could be in those areas. That wasn't supposed to be shade thrown to New England, but this region can be very closed off to people who don't understand the culture of New England, more specifically Boston.
In all reality, I have no actual truths when it comes to Brady and his decision. One thing is for certain though, which is that I will respect whatever decision he comes to 100%. He has blessed this team with 20 years of talent, hard work and determination, and I'm just thankful that he spent those years in New England during my lifetime. What more could I ask?
About the Writer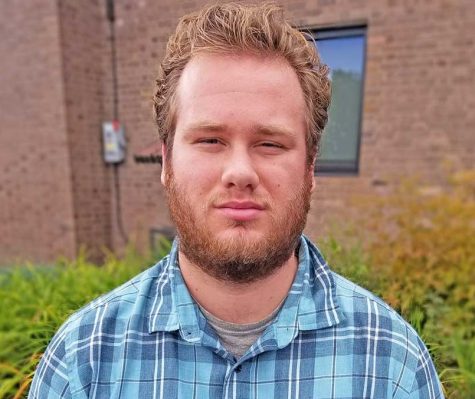 Patrick Bell, Sports Editor

Senior, Journalism
Grew up in Charlestown, RI
Fall 2017 - Present