Floyd Davis named NAC Rookie of the Year
The men's basketball team had many highlights from their 2020 campaign, but one of the biggest highlights was when Floyd Davis, freshman from Riverdale, Georgia, earned the North Atlantic Conference (NAC) Rookie Of The Year award in February.
Davis had an historic season, scoring 10.1 points, 8.5 rebounds, 1.5 assists, and 1.4 steals per game. He placed second in the conference in total rebounds and field goal percentage, which was at 55.6 percent. Over the course of the season, he was nominated NAC Rookie of the Week four times.
He had several key games for the Badgers. His first career double came in the NVU Classic at the Barre Auditorium against Vermont Tech, where he scored 15 points and 10 rebounds. He then had a key game against eventual New England Collegiate Conference champion and NCAA tournament bid New England College, where he scored 23 points and 16 rebounds, 10 of which were offensive rebounds. His best game came on the road against NVU-Lyndon where he had 30 points and 11 rebounds. In the final home game of the regular season, Davis grabbed 17 rebounds, which was three shy of the school record.
To start his collegiate career, Davis first started at another Vermont Division III school, The College of Saint Joseph's in Rutland. While back in Georgia, he played AAU basketball and his coach had a connection with the head coach at St. Joseph's. Davis came up to the campus in January of 2019 and decided to redshirt his freshman year to get his academics in order. But by the end of the spring semester, the college had announced their decision to close their doors, leaving Davis without a school to play at.
"At first, I was kind of hurt, but then I was like I gotta find a new home to play at," Davis said. "I made sure I did my work in the classroom and started emailing coaches."
One of the coaches that emailed back was NVU-Johnson's fifth year Head Coach Miles Smith. He brought Davis and three others on a visit in the spring of 2019. Despite other schools he felt like he had a home at Johnson.
"It was like five other schools. I'm not gonna name any names, but there was one back home and four up here… well two up in Vermont and two in Massachusetts," he said. "When I came up here for my visit, I hooped and it just felt like home. I built some great relationships on my visits. Ayo [Shokeye] and I, we locked in first, and then I grooved out with TJ [Taylor] and Rob [Dubose] as well."
Smith believes one key reason why the team was successful this year was the relationship that Davis and Shokeye created and how their mentality of hard work and dedication carried over to the rest of the team.
"Bringing in Floyd and Ayo was huge this year with the mentality they brought into the program," he said. "Floyd was one of our best players this year and probably the most consistent as far as doing everything that we needed. After every loss, he would text me that he was going to be better, and after every win he would text me that he was going to be better. He built a strong relationship with Ayo, who was one of the hardest working players I've ever had in my coaching career, as far as the amount of time he puts into his game. So when him and Floyd got together, it was a really good thing to see."
Ironically, when Davis first learned that he was NAC Rookie Of The Year, he was on the way to the gym to work on his game.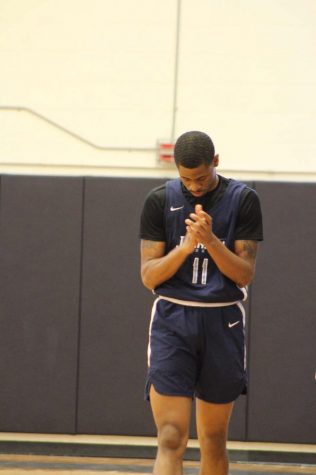 After his four years at Johnson, Davis hopes to be able to hang a championship banner in Carter Gym. He would like to play overseas, but his main goal is to complete his degree and move back to his hometown to be a therapist or work in child services. "I feel like I would be good at that because I am a good listener and I like helping people," he said.
Whatever he ends up doing, he knows that he will be able to look back on the 2020 season and remember the memories and the relationships he built, both on and off the court.
"I appreciate the team and I appreciate Ayo, Rob, TJ, Coach Miles, and Javon [Daniels]," he said. "They really helped me a lot this year and I couldn't be more thankful. I am very blessed to be named rookie of the year and catching bodies. It was exciting to just be on a team and be able to hoop. Off the court, just having a family with the team up here feels good. We are family, even when we leave Vermont, we are still family."
About the Contributor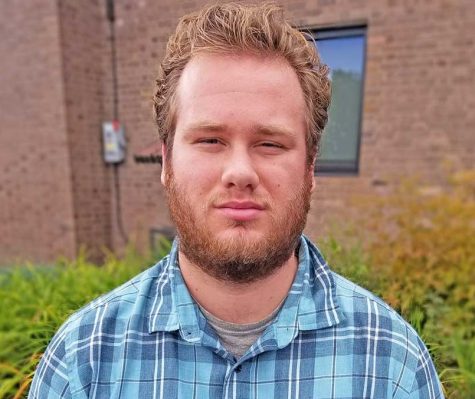 Patrick Bell, Sports Editor

Senior, Journalism
Grew up in Charlestown, RI
Fall 2017 - Present