Women's basketball 19-20 season recap
The women's basketball team had a tough but rewarding season as they earned their way to the North Atlantic Conference (NAC) Tournament for the first time since 2017.
To start the season, the team lost its first 17 games. Many games were close in score, but ultimately the Badgers weren't able to get over the hump and grab a win. Head Coach Greg Eckman acknowledged the tough start as a learning period, as they had brought in seven new players and had some players step into new, key roles for the team.
"From the first day of practice from the first meeting, it was the beginning of a journey," Eckman said. "We have goals of winning the NAC and host conference tournament games, but for us to do that, we needed to start small. It was slowly getting better every day, developing chemistry, and coming together as a group. And as we come out of the semester, starting in January, you could begin to see we understood each other a little bit more and statistically, our games were a lot closer. We were consistently scoring better, our turnovers were down, and we started playing in more competitive games."
The team was able to grab their first win on Jan. 31 when they beat SUNY Canton, and then continued their winning ways beating Canton again the next day. With those two wins, they went from last in the conference to sixth place, putting them in a position to make the tournament.
They weren't able to grab wins again until their road trip to University of Maine at Presque Isle where they were able to grab back-to-back wins against the Owls to cement their spot in the tournament.
In their first round matchup, the team traveled to the University of Maine at Farmington to take on the Beavers. It was a close game in the first half, but injuries over the course of the season limited their depth for that game, which helped the Beavers pull away in the second half and win 87-54.
Junior Ellery Kiefer led the charge in the second half of the season, averaging 10.6 points, 1.2 assists, and 7.7 rebounds a game. Sophomore Amorette Rodriguez stepped up in her role as point guard, recording six points, 3.2 rebounds, and two assists a game. Freshman Kiana Johnson struggled at times, but was able to average eight points, 4.5 rebounds, and 2.5 assists per game, and showed promise to be a lethal guard for her team in the future.
Despite the challenges, Eckman mentioned that other teams were able to respect what his team was building and it led them to a positive change in team culture, which they can build upon in the coming years.
"With our record, we're still not where we want to be," he said, "but we were able to be more competitive where we woke a few people up. It was nice reading some quotes from one of the papers up in Farmington from their coach and one of their players saying they know whenever Johnson comes to town, they got to bring their best because we're going to come at them and be competitors all game long. That means a lot with how we are trying to reestablish our program, as it has been down for a couple of years. We hoped that this group was going to be the one that stabilized us and gave us a foundation, which they have done. The future is very bright for women's basketball at Johnson."
About the Contributor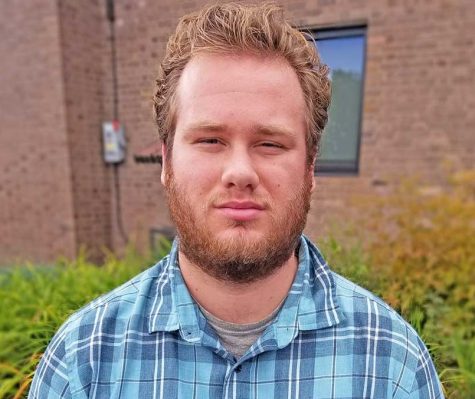 Patrick Bell, Sports Editor

Senior, Journalism
Grew up in Charlestown, RI
Fall 2017 - Present