Over/Under
We're betting on NASCAR now, friends! The world is burning, so we might as well shake things up a bit.
My associates and I have tuned in to the last four races and I personally have yet to miss a single lap of the non-stop action that is stock car racing.
Is it creepily politically conservative? Yes. Does my girlfriend hate her Sunday afternoons now? Also, yes. Have I won any money? No.
There are few feelings more brutal in sports gambling than watching your +125000 driver get clipped into a wall when racing in third place with nine laps to go. It's enough to make you sick. But there is also an immense amount value when you can lay $5 on a driver to win $900. While your chances are unlikely, and the best drivers seem to consistently finish at the top of the pack, there is still a level of randomness that makes the sheer value difficult to resist.
It can be difficult to sit through a FOX sports broadcast that deliberately pushes its viewers to watch Fox News. FOX broadcasts the NFL, and I have never seen them promote Fox News there. I understand that Fox Corporation owns all FOX subsidiaries, but to see such a divisive cable channel promoted on a sports broadcast tells you all you need to know about the people who are watching it. Not only do NASCAR broadcasts run chyrons that promote 'Fox Nation,' but they even managed to be the primary sponsor of the #77 car in the Daytona 500 a few weeks ago.
The only thing worse than supporting a league that promotes a media outlet who pushes racist rhetoric and just generally makes the world a worse place to live, is that I haven't won a single penny since this fascination began a month ago. I can deal with a 'Fox Nation' promo here and there if you are telling me that I could actually cash in on one of these terrible bets I've been in the habit of making over the past few weeks.
This is not to say that the sport is completely unwatchable. There is a surprising amount of strategy and critical thinking involved in winning a NASCAR race. Each track is different and preparing your car for competition is a critical part of being successful on race day. Different drivers excel on different types of tracks and teams set up their cars in a variety of ways to play to the strengths of their drivers at these unique race venues.
I have also been impressed by the ability of the broadcast team to explain some of these points of strategy to a layman like myself. Appreciating the mental aspect of the game adds a layer of intrigue that creates more depth than just screaming at Kevin Harvick for being in the way of my driver.
The gambling portion of the races are what I am really there for, and it is a relatively laid-back way to watch a wager develop over the course of a few hours while you get some work done. That is, until your drivers are torpedoed by other cars on the track.
Kyle Larson and Kyle Busch are typically guys that I would support due to their first names, but they are murdering my bets right now and I hate them. I keep throwing money at Denny Hamlin and he keeps getting wrecked.
I'm also placing weekly wagers on Bubba Wallace, who did nearly snatch a win at the Daytona 500 almost three weeks ago, but has otherwise not come even close to getting me a win. Come on, Bubba!
I will continue to haphazardly place bets on random cars until I either win big or get bored. I would say that I have roughly two more weeks before I tire of this lazy Sunday sport and switch back to golf.
As a remote weekend-worker, NASCAR makes great background noise and is easy to watch while not watching. For this reason, I may power through my hatred of this new hobby for as long as I am working from a couch on Sunday afternoons.
By the time this article runs, I will have lost more money on the Ruoff Mortgage 500 at the Phoenix Raceway. I'll throw more money on Hamlin, Wallace, and a bonus guy or two before the green flag, then I'll sit around and work while I watch my cursed drivers crash one by one until they're all gone.
About the Writer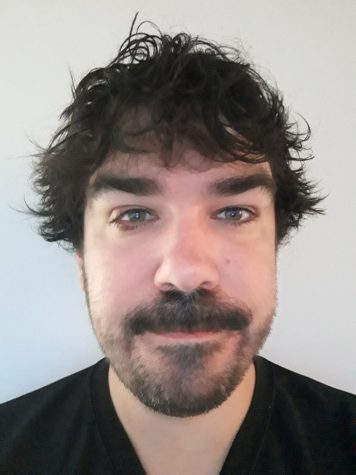 Kyle Gagnon
Kyle Gagnon is a former editor of Basement Medicine. He haunts us still.