Over/Under
The leaves are dying and sports are coming back, baby! We've already had over a month to lose money on soccer and football, and soon the NBA will be here to completely clean us out.
Fall is a special time for the sports betting community as it marks the beginning of betting seasons for the big three; the NBA, the NFL, and EPL. I have already spent time discussing the unwatchable, racist NFL, but I failed to mention that it is pretty fun to gamble on. There, I said it, let's move on. The English Premier League occupies the bulk of my morning routine on weekends and, as usual, I miss a large majority of my wagers. It is impossible for me to resist the temptation of a +380, road dawg and, frankly, I don't trust anybody who isn't lured by such a line.
Tuesday, Oct. 18, is one of the holiest days on the global sports calendar. The NBA season tip off. From late October all the way through early June, sports fans will never be alone. Hoops are on seven nights per week, offering fans non-stop, heart pounding thrills from buzzer to buzzer. Not only that, but I am typically able to recover my losses from soccer by betting on basketball. Soon, the holy sporting trinity will be complete.
But wait. This year there is another.
The FIFA World Cup kicks off Nov. 29 in Qatar. Typically a summer event that occurs every four years, this year the men's tournament falls in the fall. While it will interrupt the EPL season (no games will be played during the World Cup) it is a welcome twist to the already exciting season of action, action, action.
For now, we are stuck with the old standbys: football and soccer. But by the time this goes to press on Thursday, the Milwaukee Bucks will be gearing up for their primetime season opener against the Sixers. I will be clad in my sweet Giannis Antetokounmpo uniform and betting the family farm on the Bucks moneyline. I'm so excited for this glorious day that I fear my column has absolutely no focus and will be rendered useless to all seven of my beloved readers.
Between being disappointed by the Bucks inability to score late in playoff games, the dismal performance of Liverpool thus far, the unwatchability of the NFL, and the United States inevitably blowing it to Wales in their first match and ultimately failing to ascend from the group stages of the tournament, all have me electrified with excitement, and nostalgia for fall sports seasons past.
The NFL season has kept me entertained and, believe it or not, profitable thus far. Fading the Patriots and pumping the Cards has served me well. But I grow weary of that silly game. Commercials, injuries, and silly penalties abound. Soccer has been pleasant, but all the teams I like suck, and all the teams I hate are vibing. The World Cup will offer some relief, but the pressure really is on the NBA and, more specifically, the Milwaukee Bucks and their ability to cover a spread in the 2022-2023 season. We've got Joe Ingles this year, and he should be good to return from injury by January! That's exciting, right?
Whether you follow football, hoops, or soccer, 'tis the season for all American sports fans to see eye to eye and luxuriate in their new seasons and endless possibilities that they hold in store.
Grab a seltzer and log in to your sportsbook for some spicy tips from yours truly.
One: fade the Pats, Steelers, Panthers, and any team with a terrible deficiency at the quarterback position. They are letting the boys play this year and that spells bad news for quarterbacks that struggle with accuracy and timing.
Two: Brighton & Hove Albion F.C. are good at soccer. Despite their desperate need for a striker, we are betting Brighton home and away against any and all mid and low-table teams that have the unfortunate task of defending against their possessive mastery. Yes, I know that they just got hosed by Brentford, but that is in the past now.
Three: Go Bucks.
Four: Whether or not you are betting on sports, we are all putting on A Flock of Seagulls and rooting for Iran when they play Wales and England. The United States needs all the help they can get and the citizens of Iran could use a win right now. I might just take a walk along the avenue and hop on the Iranian spread in both of those matches.
About the Writer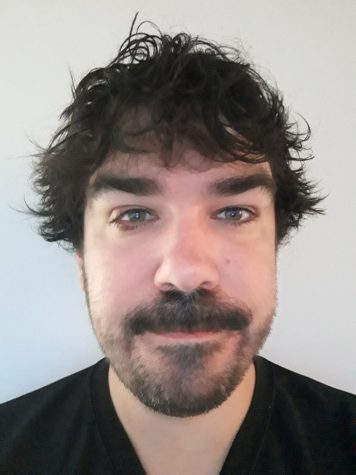 Kyle Gagnon
Kyle Gagnon is a former editor of Basement Medicine. He haunts us still.