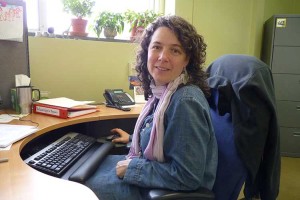 May 3, 2012
The Office of Development and Alumni Relations has recently filled its newly created position of Database Manager with Lisa Baranyay, who began her new job about 4 weeks ago. The database, called Razor's Edge, contains information regarding alumni and donors, is essential to the efforts of the office,...
Anna Maria Liccione, Staff Reporter

February 16, 2012
When Lauren Philie came to JSC a few months ago as the associate director of development and alumni relations, she worked closely with Director Sally Laughlin to learn the ins and outs of the office. With Laughlin's retirement on the immediate horizon, Philie felt prepared to apply for the position,...