College alumnus brings Nashville to WJSC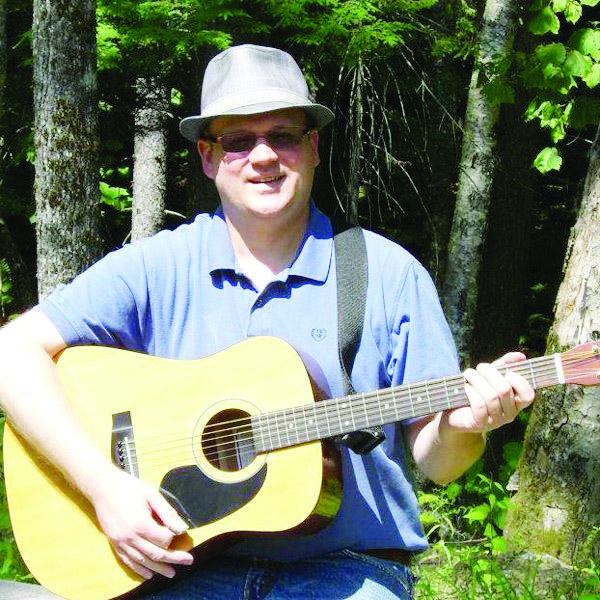 Rooted in the Country is the best of traditional country music, rockabilly, bluegrass, gospel, and Vermont artist," said Corey Ryder, a Johnson State College alumnus whose radio show "Rooted in the Country" has brought nationally renown artist to WJSC 90.7
Ryder is a self-proclaimed historian of country music, a passion that has brought him to Nashville multiple times. "With a lot of radio announcers it's just a job to them," Ryder said. "It's us guys who really love it, that don't have a full time job with it."
Ryder himself has made a contribution to country music with his album "Rooted in the Country", in which he covered songs by George Jones, Earl Montgomery, and many more.
Ryder said he was nervous starting out, despite having people tell him throughout college he should be on the radio. "Jeff Angione took me in here the day before my 39th birthday and said 'you hit this, this, and this,' and then left for the library," Ryder said. "But it was the best thing he did for me because then I had to learn it."
Ryder's show is gaining attention across the country due to having interviewed artist that are known throughout the country music spectrum. Artist such as Leona Williams, Johnny Counterfeit, Jennifer Mccarter have all been on Ryder's show.
On March 17 Ryder will have Bill Anderson, a country singer and television personality on. Ryder said that he used Anderson's conversational style of interviewing people as a role model for his show.
Ryder has used Facbook to get many of the people he interviews. Because of this many fans of those artists have tuned into WJSC. "When Teea Goans called in before a bunch of her Facebook friends listened in," Ryder said. Artist will also put the link to Ryder's show on their website, increasing the range of WJSC.
Ryder is moving to Johnson on April 1 to not only be closer to work, but to the radio station as well. "I love the radio," Ryder said. "I can be sick, not feeling well, bed tired, but you get on the air, and you're in your own little world"
Rooted in the country is on 6-8p.m. every other Monday and Friday on 90.7 WJSC