Fourth chapter in The Story So Far
The Story So Far released its fourth album on Sept. 21 of this year through Pure Noise Records. The Walnut Creek, California pop punk band is comprised of lead vocalist Parker Cannon, bassist Kelen Capener, lead guitar and keyboardist, Kevin Geyer, drummer and percussionist, Ryan Torf, and rhythm guitarist, Will Levy.
The standout songs on this 11-track album are: "Upside Down," "If I Fall," "Need to Know," "Growing on You" and "Take Me as You Please."
"Upside Down" focuses on the inner turmoil Cannon faces as he regains the enthusiasm for the music that he makes and the lyrics that he writes. He sings, "I know right now it's hard/ 'cause this all feels like a chore/ I don't want this as a job, help me find something more." I can relate to the feeling of losing enthusiasm for aspects of your life that once filled you with joy; this is a sentiment that listeners can relate to.
"If I Fall" is concerned with overcoming and coming to terms with the obstacle Cannon's opiate addiction presents. My favorite lyric in this song is "forcing myself to get better by fall/will you be there if I fall." This lyric resonates with me because as someone who struggles during the fall/winter transition, it inspires me to keep going and overcome any negative feelings I am experiencing.
"Need to Know" focuses on the fact that Parker is forced to become vulnerable to begin the healing process, and his writing must now reflect that vulnerability. My favorite element of this song is the pre-chorus: "There's no more patience / I almost hate this / There's no more targets/ nothing I can miss/ I'm clearly out here/ out in the open." This song is a highly effective mix of a fast-paced beginning, and seamlessly transitions to a slower-paced chorus.
"Growing on You" moves away from the regrets of Cannon's past, soaring enthusiastically towards the future. Cannon sings, "I am a blade in a lawn that's new, covered in dew, waiting on you." He's ready to embrace his new life. My favorite lyric in this song is found in the first verse. Cannon sings, "Not as simple as I wanted it to be/ Now I gotta say all the things that are bothering me/Am I sure of my place or do I wanna get away for a week."
Finally, there is "Take Me as You Please." Parker's voice sounds strong and pronounced. There is a closeness to the listener that differentiates it from the other songs on the album. I enjoy this song not for the lyrics, but for the way the vocals are presented, backed by only guitar strums.
In terms of overall sound quality, the album is crisp throughout. "Proper Dose," "Keep This Up," "If I Fall," and "Need to Know" feature slightly distorted guitars. None of the instruments overwhelm each other, and Cannon's vocals shine through. The tone of the album is somber yet hopeful, and alternates between fast-paced jams and slower, more reflective tracks.
"A Proper Dose" by A Story So Far is a solid album that is well worth the listen. I was excited to learn the band had produced a new album, and I'm looking forward to future material.
About the Contributor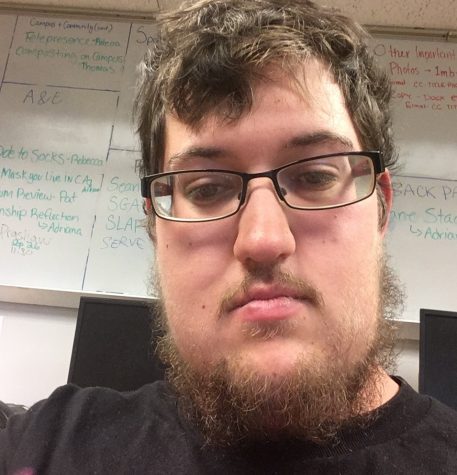 Thomas Streeter, Staff Reporter
Senior, Interdisciplinary Studies
Grew up in Johnson, VT
Fall 2019 - Present

My favorite food is cheesecake.