Soulphonics lay it down with hot tunes on a cold night
Those willing to brave the elements on the 13th were met by a warm atmosphere in Dibden Theater at NVU-J.
Ruby Velle and The Soulphonics, a stax-style southern soul band from Atlanta, rocked the house with their upbeat, groovy tunes, despite various technical difficulties.
Overall, the show was a success, and even some of those who were just there to fill their creative audience requirement left pleasantly surprised with a smile on their face.
Ruby Velle and The Soulphonics are on a mission to revive an old style of music by incorporating more modern stylistic elements into their music in order to garner the attention of a younger audience.
Their sound ranges from R&B to "expertly belted barn-burning get-downs" as their webpage astutely claims. Each tune had something unique to offer, some sampling more funk, blues or jazz. They are known for captivating audiences and getting crowds of wallflowers to start dancing, which is precisely what they did at Dibden Theater.
By the second song, "Who Closed the Book", a group had already accumulated in front of the stage to dance and grew to more than a couple dozen by the end of the show. Those who remained in their seats could be seen nodding along and tapping their feet in time.
To speak to the atmosphere that the band was able to create despite the technical difficulties through the performance, they were still remarkably engaging, the sign of a well put together and seasoned group.
Velle's charming and engaging personality shone through the fact that she could barely be heard between guitar and bass riffs.The overall balance of the group was poor due to the mix for the space, so unfortunately the usually stunningly soulful vocals upbeat horn sound was ultimately lost most of the time. The group was constantly fidgeting with volume knobs if they had them, but not much could be done from on stage. Despite these technical difficulties, Velle's talent could be seen in each song as her infectious dancing and bright energy lit up the room.
Intrigued by their funky sound, I've taken a listen to their recordings online, and can attest to their usual high quality sound. Velle's vocals are soothing yet stylistic, the epitome of soul vocals and stunning. The brightness of the addition of the brass section adds color to the sound and livens up an often underwhelming instrumentation of the genre. The rhythm section is strong and driving, but not overwhelming as attendees experienced at the Dibden performance.
The group first debuted in 2012, when their first album It's About Time was released, and the single "My Dear" got featured as iTunes' feature of the week. Their album then hit Billboard's Heatseeker Top 30 chart, where they were recognized for being an up and coming new act. They've also gotten attention from the New York Daily News, MTV and Paste among others through their career.
Today they are touring the country, spreading their unique sound like wildfire. Their most recent release, "Broken Woman," was definitely a highlight of the performance and a personal favorite, with a more abstract beat, and soulful lyrics that were easy to sing along to.
Other songs that are worth mentioning are "Feet on the Ground", which features the brass section a little more, and was the third song they performed. "Medicine Spoon" is another great ditty with a driving beat, catchy bassline, and a keyboard feature. "Coming Home to You" is a slower song, but soulful and deep, also recommended.
All their music is available online for all your streaming pleasure and comes highly recommended to those who enjoy an easy, groovy listen.
About the Contributors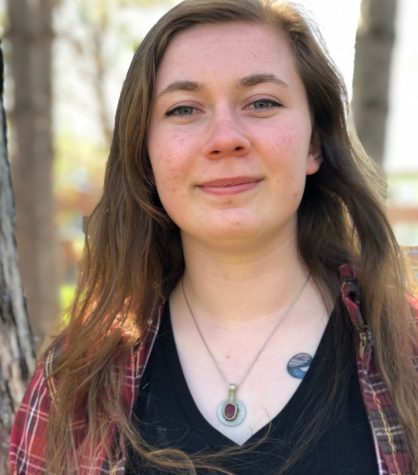 Magnificent Schmidl, Staff Reporter
Sophomore, Journalism
Grew up in Salisbury, NH
Fall 2018 - Present

The closest I have come to fame so far is once, at a Weird Al concert, he went...