Catamount Arts to bring new acts to Dibden
Tim Mikovitz, technical director at Dibden Center for the Arts, is excited about the space's future, in large part due to a new partnership with Catamount Arts.
"I think Dibden is or should be the cultural center of campus," said Mikovitz. "The heartbeat driving everything…. I really think that art is integral to education and to citizenship. And I'm really excited about the season that we have planned for this year and the future of the arts on campus."
Among the events scheduled for the upcoming season at Dibden is KCP Presents, a series that Catamount runs, bringing touring acts to venues around the Northeast Kingdom. Four events at Dibden form their own offshoot to the KCP Presents series, the first time it has ventured outside the Northeast Kingdom.
The first of this series will be on Oct. 13 with the band Black Violin. Catamount Arts Director Jody Fried said, "Black Violin are these classically trained incredible violinists who entered the hip hop genre. And they're known across the world for just energizing audiences."
The next show is RUBBERBAND DANCE on Nov. 16. According to Fried, the contemporary dance company is among the hottest touring troupes.
Internationally acclaimed stand-up comedian Paula Poundstone will visit Dibden on Feb. 7. Poundstone is, among other things, well known for her appearances on the NPR show "Wait Wait Don't Tell Me."
To end the KCP series the Peking Acrobats will be coming to Dibden on March 25. "Their athletic and artistic excellence just boggles audiences with what they do on stage," says Fried.
Mikovitz is at the center of this partnership between NVU-Johnson and Catamount, where he has worked as technical director for its KCP Presents series and continues to do so as he runs Dibden.
"The school and Catamount have an [agreement] that allows them to share me," he said.
Mikovitz notes that the partnership brings opportunity for students. When RUBBERBAND Dance comes to Dibden, for example, they will "work in the classroom with students and really be able to be a presence on campus while they're here performing the show. That kind of integration is exactly what I'm excited about, and having access to that level of artist is something that Catamount brings to the table that we just didn't have before."
Students will also have the opportunity to gain hands-on experiences producing shows. "Everything from sweeping the stage to setting up lights to operating lights, audio, production, etcetera," says Mikovitz. "There's a lot of different places for a lot of different skill sets there, and anybody that has interest in production of live events should definitely get in touch."
The Catamount partnership allows Dibden to do online ticketing, in addition to their regular box office hours of 10-3 on Saturdays and three hours before each show.
Fried says he wants Dibden to become another hub in the rural arts scene that Catamount is trying to create. "One of the disadvantages you have in the rural landscape of Vermont is the communities are physically separated, and there's isolation," he says. "Catamount is figuring out ways that you can have hubs, which are concentrations of resources that support surrounding communities, and then have those hubs connected…. Hubs are sharing resources, sharing ideas, networking together and working together, so that you bring overall success around the creative economy and creative sector, and you raise that entire sector."
About the Contributor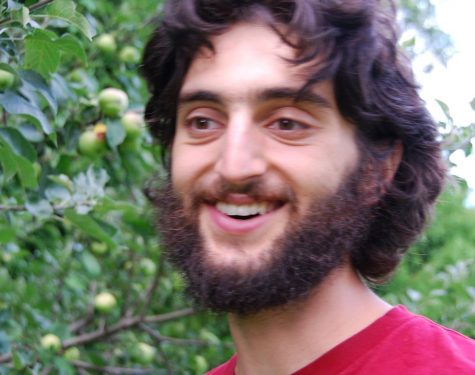 Ari Erlbaum, Staff Reporter


Senior, Professional Studies
Grew up in East Montpelier, VT
Fall 2019 - Present

In my spare time that I pretend I still have, I play saxophone...