Radamiz' lovely lyricism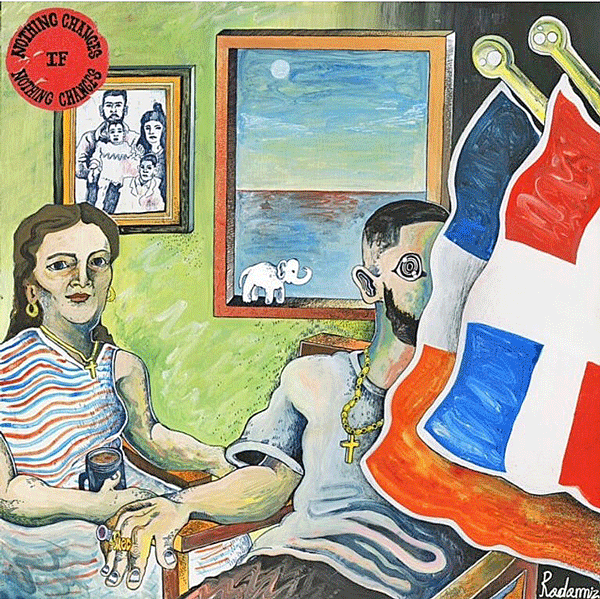 Passion. Growth. Change. Progression. These are words that describe 27-year old Dominican-born Bed-Stuy Brooklyn rapper, Radamiz's newest album. The album, "Nothing Changes if Nothing Changes," was released on Oct. 4, 2019 on Payday Records. Radamiz, whose real name is Radhames Rodriguez, released his first album, "Writeous" in 2016. Three years have passed since that album's release, and Radamiz is back and remaining true to himself. "Nothing Changes if Nothing Changes" is 14 tracks. Some highlights and my favorite tracks on the album are: "Shadowboxing" Ft. DJ Cutbird, "Stage Fright," "Knuckles" Ft. Rothstein, "God is Not Money," "V.I.M.," "Fake Gucci" and "NYNYNYNY."
The album begins with "Shadowboxing" ft. DJ Cutbird. The first verse begins with the following lines: "Long time coming, I'm home/Long time humming this song, used to be suicidal/I saw my mother's face and watched her skin turn into bibles,/I saw my brother lose his heart, and that's the beat I write to."
Radamiz's delivery on this track stands out because the beat and the lyrics complement each other well. The groove is slow and matches Radamiz's delivery. The two elements of the track fit together perfectly. The overall theme of this track is struggle. Radamiz is struggling with the violence and poverty he experiences and with moving forward from his past friendships and lifestyle in order to achieve his goal of success as a rapper. This track is produced by OnGaud.
"Stage Fright" is a track whose main theme is about never giving up on goals. Radamiz knows that he cannot hesitate if he wants to be successful, so the "stage fright" is the obstacle he is facing that is preventing him from progressing in his life. An illustration of this idea can be found in verse two: "Momma called/Said I'm gonna die from overworking, under-appreciated verses before hearses, ma,/I gotta ball." This track is produced by Budgie Beats & MP Williams. The beat is slow and pleasant with a strong jazz influence and features a trumpet and an electric guitar.
"Knuckles" is the third track which is a highlight as well. The main theme of this track is remaining genuine amidst rappers that only write about conflict instead of actually living it. He is emphasizing the importance of music to his life; he really is focused on his craft and on improving it. One line from this track that stands out can be found in verse three: "I use the music like anti-depressant/I don't pop pills; I sip truth with no chaser." This line is another example of Radamiz's devotion to his music. The beat is slow and contemplative. This track is produced by OnGaud.
"God is Not Money" is the sixth track on the album. Radamiz delivers his lines rapidly and with conviction, talking about how so many of his contemporaries are so focused on their style and their appearance that their music suffers because they aren't working hard enough. In verse one, Radamiz raps; "Spending thousands on outfits, but you wear it terrible/Gucci could fit, but being G ain't wearable." This track is produced by fellow rapper, History.
"V.I.M"., or, Violent If Mandatory, is the fifth track on the album. The theme of this track is remaining persistent despite obstacles and people who do not believe in you. This sentiment is illustrated in the chorus when Radamiz delivers the lines; "If the next time I see someone I ain't seen in a minute, and they try to label this like it's a little music thing/With that silly lacking faith-ass face, I might really go and kill somebody/I'mma really kill somebody, I ain't really gonna kill 'em, but God damn it, then I feel like I could kill somebody." He is so dedicated to his craft that the lack of belief in him that people he's known in his life makes him frustrated. The track is produced by V'Don. This track has a heavy jazz influence, resulting in a chill jam of a track.
Fake Gucci is the ninth track on the album, produced by Brooklyn, NY-based producer, Statik Selektah. The track is a heavily jazz-influenced affair, which finds Radamiz rapping with a laid-back confidence that goes down smoothly. Radamiz again emphasizes how important authenticity is to him when he delivers these lines on Verse 1; "Opportunity comin' trilingual, when you been yourself this many decades they try to be you/One hit of the blunt and besties start becoming see-through/I believed in self so much, they made me feel it was illegal…"
NYNYNYNY is the eighth track on the album. This track is the most energetic of the 14 tracks. Backed by a booming bass drum and an 808, Radamiz spits a rapid fire flow. In verse two, Radamiz raps, "I made it to main stages, a mill my minimum wage/I'd rather be homeless and happy then be broke and be paid." This track is produced by H.Illa & Dre Dollasz.
If you are looking for some genuine 90's flavored New York rap with a strong jazz influence, give this whole album a try.
About the Contributor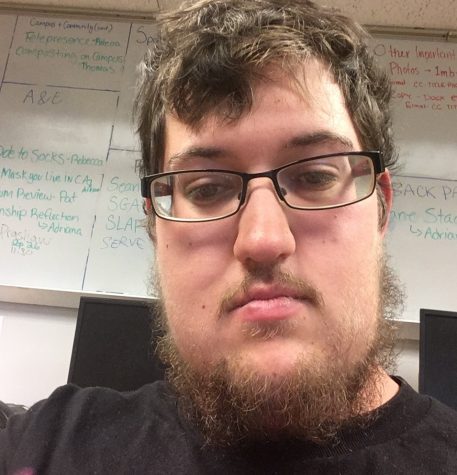 Thomas Streeter, Staff Reporter
Senior, Interdisciplinary Studies
Grew up in Johnson, VT
Fall 2019 - Present

My favorite food is cheesecake.