Tame Impala's new album combines psych rock and pop
Kevin Parker, also known as Tame Impala, announced to his fans via Instagram that his new album, "The Slow Rush" would release on Valentine's Day 2020.
This announcement was years in the making, as Parker's latest release was "Currents" in 2015. It was an album that I loved from top to bottom, as it had great songs like "Let It Happen" and "The Less I Know the Better."
Parker's first two releases, "Innerspeaker" and "Lonerism" were gems as well, and with these three releases so far, you get a well documented idea on who Parker is as a human. In his lyrics there are themes of being alone, an ability to be a hopeless romantic, and his journey to understand life. Musically, he started his first album with basic fundamentals of Psychedelic Rock that are comparable to Cream, Steppenwolf, and Jimi Hendrix.
With "Lonerism," he started to drift away a little bit from an edgy Psychedelic Rock sound, adding more keys and synths to his work, which in turn gave more of a pop feel. I got a similar vibe to The Beatles' work in "Sgt. Pepper's Lonely Hearts Club Band" as a comparable point of reference.
"Currents" added a lot of bass, keys, and synths to this production. There were some new and different influences, such as ABBA and The Bee Gees in his work. While you can still throw the Psychedelic Rock label on his work, there was more of pop sound than ever, and some of the songs you could really dance to.
Parker's work has always kept evolving, and it's allowed him to stay fresh. The only thing that is frustrating is his ability to take forever in releasing new music. He describes himself as a perfectionist, as he has said, "It basically all comes down to me hating the idea of giving you anything that isn't the best my entire heart and soul and brain can give."
So far, he has released three singles. I've really liked these singles, as it points to another evolution of his music and not a direct copy from other releases.
"Patience" has a funky, off-beat piano opening that eventually plays alongside drums and bongos. His lyrics were very interesting, as he describes himself in a world where he is in a constant state of chaos, like one might live in their early-to-mid-20s, drinking and going out a lot, and talking about at some point soon he'll have to transition to a new phase of his life.
He sings, "Livin' life in phases/Another season changes/And still my ways are aimless, I know/We're growin' up in stages/And I'm runnin' out of pages/Growin' up." His vocal delivery is good with this song as it doesn't take away from the instrumental.
"Borderline" is so far my favorite out of the three. I like how loud but balanced the drums are, and Parker's vocal work is the strongest out of the three, as the timing to his delivery is great, especially the part when he sings, "Will I be known and loved? Is there one that I trust?/Starting to sober up/Has it been long enough?/Will I be known and loved?/Little closer, close enough/I'm a loser, loosen up/Set it free, must be tough." It has a great rhythm and groove to it as well, making it a fun listen.
"It Might Be Time" is the most recent release from Parker. This song has a strong feel to Supertamp's "The Logical Song" and "Goodbye Stranger," as the piano tuning is very much alike. I really like the mundane feel to open the song, and then the drums make the song come alive for much of the rest of the song.
Looking ahead, I can see the drums and piano being a driving force to the rest of the album.
I am excited to see where Parker goes, both musically and lyrically, as it leads to be one of the most anticipated releases heading into the new decade.
About the Contributor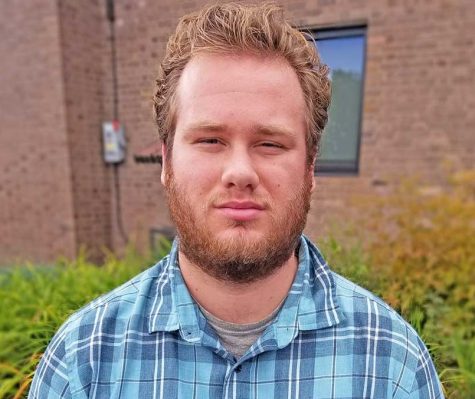 Patrick Bell, Sports Editor

Senior, Journalism
Grew up in Charlestown, RI
Fall 2017 - Present