Westman focuses on health care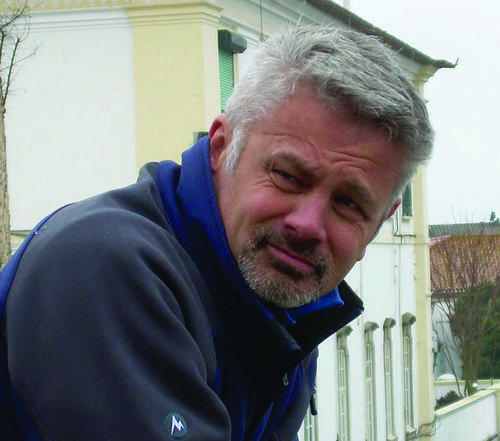 Freshman State Senator Rich Westman is seeking re-election on Nov. 6, and he said the three most important issues for him in the next session are health care, transportation projects in Lamoille County, and the cloud computing issue.
Addressing health care, Westman described what he sees as problems with childcare in Lamoille County. The current system of state-aid involves a scale which slides based on the income of the parent. Westman said that when a single mother makes $28,000 or more, she is no longer eligible for childcare. It's an issue he would like to address.
 According to Westman, a recent study sponsored by the Lamoille Regional Chamber determined that the average cost of child care per kid was $8,000. "So if you're a single mom with two kids, $8000-a-piece, that's $16,000. You've got $12,000 left to live on, and the state gives you no help," said Westman.
After citing this local example of health care shortfalls, Westman explained recent moves in Vermont to prepare for Obamacare.
"The Obama administration and the federal government passed a bill that calls for health care exchanges," said Westman. "In most places in the country that exchange is really just a place to buy insurance…Well, the federal government said, 'If you don't create an exchange, we'll do it for you.' The federal government is offering, at least initially, subsidies to help people who couldn't afford insurance to do that. So Vermont is building its own exchange and doing that. But, we made decisions here that by 2017 were going to be down to one company in the exchange…we're the only state in the country that is trying to build an exchange to use it to get to single-payer."
Westman sits on the Transportation Committee. "We've got a fair number of transportation projects around this county that need to move ahead, that need to be completed," Westman said. "Morrisville has looked for 40 years to get the by-pass. They're in the middle of constructing that project. And, it's a $30 million to $35 million project. Jeff (Jeffersonville) has got 108 and the bridge going in there and stuff happening there."
In addition to the bridge in Jeffersonville, the new roundabout at the intersection of VT108 and Route 15 is currently under construction.
The issue of taxation for online services is one Westman considers crucial to get right. "I think I played a big role in the cloud computing issue getting it to a place…(where) we're studying the issue to get ahead," said Westman, who served on the summer study committee charged with examining the issue.
Westman pointed to Inntopia, which is based in Stowe, a company which handles hotel bookings and deal-packaging online, and which was handed an enormous tax bill from the state of Vermont for six years of back sales taxes for services which would not have been taxed had their customers walked through the front door of their business.
Westman said that the sales tax is a trust tax, with businesses expected to collect the tax and hold it in trust. "The cloud computing guys had eight emails from 2004 to 2008 saying that this wasn't taxable," said Westman. "And then, the tax department comes in and says 'No, we believe it is taxable,' in 2010, and in 2011 they say, 'We're going to look back six years to 2005, and you owe us $97,000.'"
Westman thought the state's attempts to collect back sales taxes from Inntopia were unfair. "A lot of small companies like that that would put them out of business."
"I was on the miscellaneous tax bill…that's where we relieved the cloud computing companies of paying back taxes," Westman said. "We forgave them for the back taxes."
Westman described the problem in simple terms, comparing similar services offered in different formats: tax preparation done by a local business, a CD with Quickbooks purchased at a local bookstore, and tax preparation done as a service online. The problem, according to Westman, lies in the disparity of the taxes applied. For the local service, there is no tax. For the CD, which contains software to perform the service, there is a tax. "If you go online…and you get the product back of (having) your taxes done, the question is, should that be taxed or not? And so, the state's now struggling with that," Westman said.
 "There are in Stowe alone probably close to a hundred jobs now that all have some connection to this. So that's a huge issue for me," said Westman. "The issue for the sales tax is we're drawing in less and less and less money as a percentage of our overall budget because more and more of what our economy is becoming is service related, and less is hard goods."
"The overall issue of taxing services, there was a blue ribbon tax committee three years ago, I think now…they recommended that we tax all services, lawyers, financial planners, all of the service stuff, and we lower the tax rate from six percent to someplace between two and a half to four percent," Westman said."
"The whole issue of whether or not you tax things that you buy on the cloud and what you tax is now a big deal," said Westman, who also serves on the Senate Finance Committee. "I think a sales tax is regressive when it's on hard goods. More people with more money purchase services than poor people. How many people who are really poor go out and hire a lawyer, or have financial planners and all that?"
Westman, if re-elected will have a front row-seat for the fireworks that this legislation is sure to inspire.
"Do we tax services with the sales tax? And that plays into where I sit in senate, because my morning committee is transportation, my afternoon committee is finance," Westman said. "I'm only one of three people that came in the senate last time that got their first choice on both their morning and afternoon committee. There both pretty highly sought-after committees. I got both because I have a history in the building"
Prior to serving this last term as a freshman senator, Westman served 27 years in the House of Representatives.